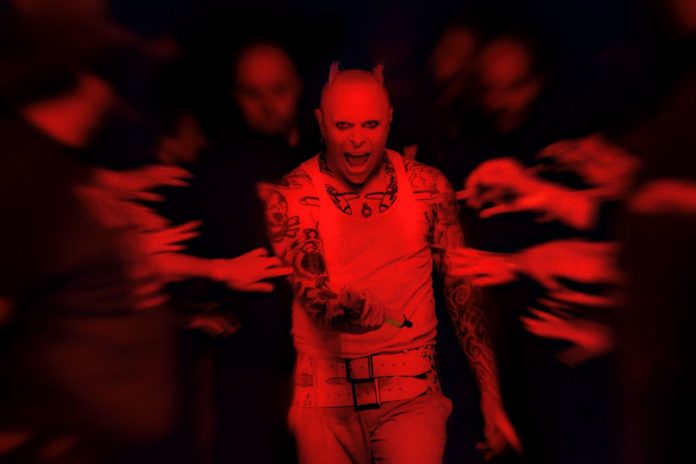 KEITH Flint of UK music trailblazers The Prodigy was confirmed dead at his home in Essex today. The Prodigy are true pioneers in music bringing dance, big beat and punk to millions and headlining festivals around the world since the 1990's. Keith took lead vocals on the group's huge hits Breath and Firestarter.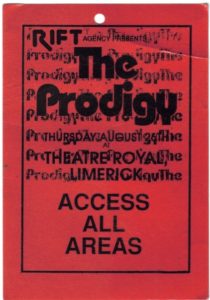 The Prodigy played The Theatre Royal, Limerick on Thursday August 26. 1993.
Brendan McCormack was part of the roadie crew working on The Prodigy show in Limerick and remembers Keith Flint as being very friendly and chatty with the Theatre Royal staff.
"Keith was such a nice guy and we spent loads of time chatting and hanging out together."
The band performed their set completely live in Limerick.
Keith onstage persona was that of the wildest man in dance music.
Brendan recalls his unforgettable introduction to the Limerick crowd.
"The band came out on stage without Keith. Then he was dragged out in chains and a straight jacket and the beat got louder and nastier. Then the band threw Keith into the crowd still in his straight jacket the music and the BPMs went through the roof and the place went mental!"
The Prodigy issued a statement today, "It is with deepest shock and sadness that we can confirm the death of our brother and best friend Keith Flint. A true pioneer, innovator and legend. He will be forever missed."
Millions have taken to social media to voice their sadness including many from Limerick who are shocked at this morning's news
"Really sad news" said DJ Olivia Chau.  "What a showman and frontman" commented Magician Steve Spade.
DJ Maedbh Ní Chonchúir wrote about her first encounter with Keith Flint at just three years of age when the video for Firestarter by The Prodigy would play on television.
"It scared the shit out of me. Anytime it came on I would start hysterically crying and hide. I remember making myself watch the video at age five to overcome my fear of Keith Flint ha ha. From that day forward I fell in love with the band and for the rest of my life I listened to, and loved the Prodigy. They played a massive part in my youth."