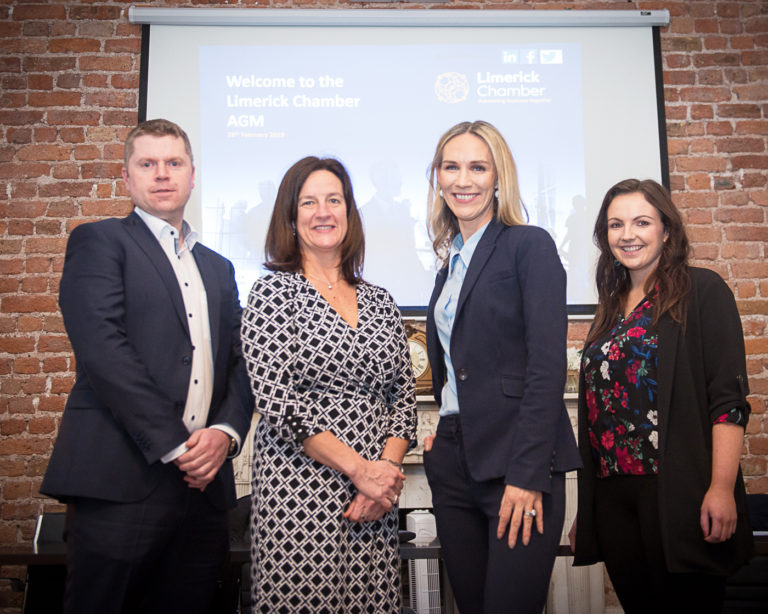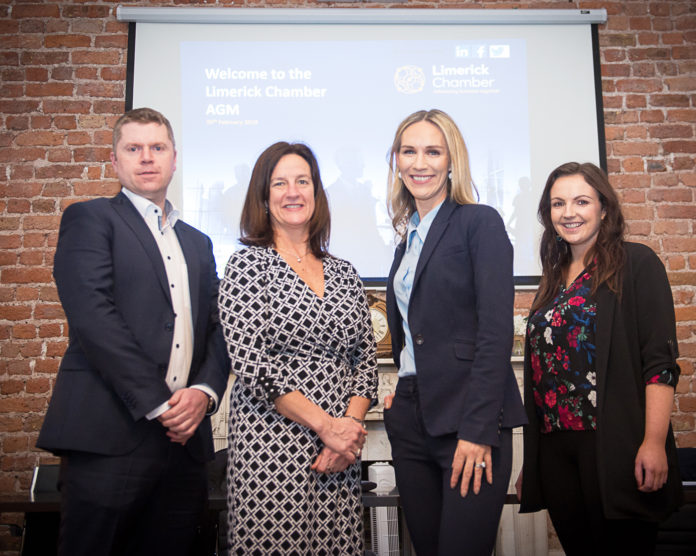 LIMERICK Chamber chief executive Dee Ryan has identified public transport and Shannon Airport connectivity as priority policy issues for 2019.
Addressing last week's Chamber Annual General Meeting, Ms Ryan highlighted the successful collaboration between Limerick and Cork Chambers, which played an important role in getting the M20 Motorway project included in the National Planning Framework.
She said that over the coming year, the Chamber will be continuing to focus on the key growth enablers for the wider Mid-West Region.
She also announced that Eoin Ryan, Partner, HLB McKeogh Gallagher Ryan will serve as Chamber President for 2019/2020.
A graduate of the University of Limerick, he is a Fellow of Chartered Accountants Ireland and a member of the Irish Taxation Institute. He has worked with PwC, Horwath Bastow Charleton Limerick and BDO.
Mr Ryan advises in areas such as mergers and acquisitions, valuations, corporate restructuring, fundraising, business planning and has regularly been appointed a receiver.
Outgoing President Dr. Mary Shire, Vice President of Research University of Limerick said that the highlight of her term was working with the board and Chamber team in the development of a new five year strategy to ensure the Chamber is the key voice of the business community in the city and region.
This year two directors retired by rotation – Catherine Duffy, Northern Trust and Lavinia Ryan, VHI and their significant contributions to the Chamber was acknowledged.
Two new directors have been appointed to the board, Noel Gavin, Northern Trust and Miriam O'Connor, Sellors Solicitors.
Dermot Graham, AIB and Liam Flannery, Flannery's Bar were both reappointed as Directors.