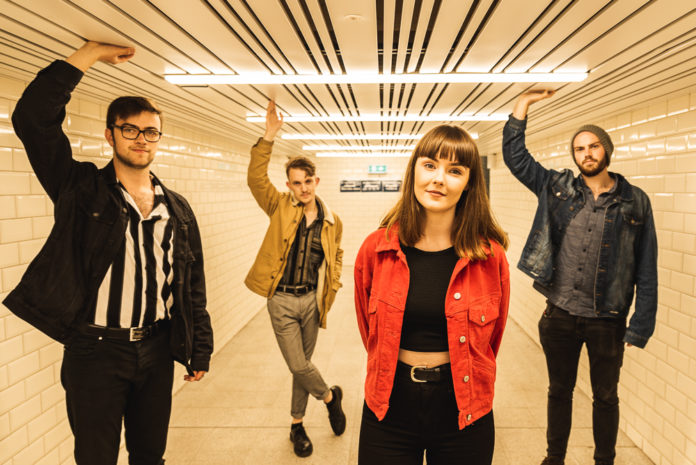 LIMERICK'S Laura Duff and band will launch their debut EP 'For Your Company' this week. Currently in her fourth year at UCC studying music and enjoying her experience in Cork City.
"I'm happy doing what i love," the singer/songwriter reported to Limerick Post.
Her band are also Cork based and the EP was recorded and produced at Christian Best's studios in Middleton.
Laura says that the producer's influence and direction played a huge role in adding progressive sounds to the recording.
"It changed the band for the better, I think."
The EP features 2018's strong lead single 'Up To You'. The four tracks are classy and unhurried compositions and glisten with quality playing and polished production.
Laura Duff 's songwriting won her the Paul Clancy Award and a place among the Whelan's Ones To Watch Festival in Dublin.
Laura's first gig came through joining Music Generation Limerick while she was in secondary school where she was coached by mentors and progressed in her songwriting rapidly. It led to Laura playing on the main stage of Dolan's Warehouse at age 16 and afterwards featured on the wonderful Live At The Pery Festival.
"It was great to have mentors. It was a great insight into how it worked. Everyone was there for the same thing."
With her band JJ Lee (Bass), Conal Murphy (Guitar), Christopher O'Sullivan (Drums), Laura Duff launches her EP at The Record Room this Saturday March 9. It is a co-headline gig with Megan Murray from Cork.