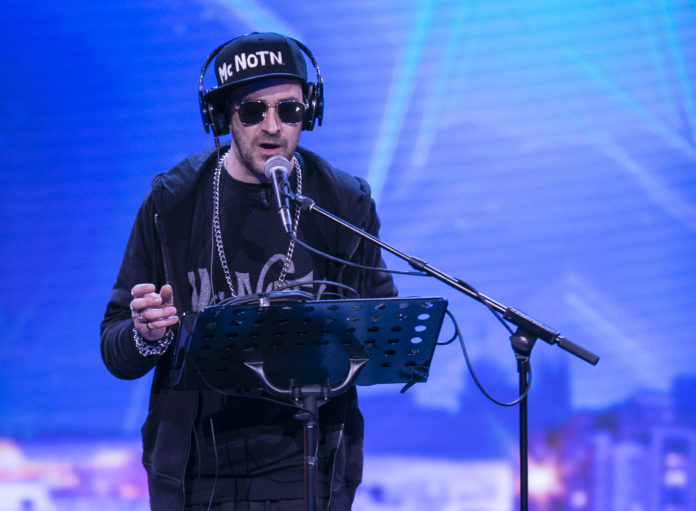 LIMERICK based beatbox artist MC NOTN (aka BenoitVibeS) will feature in this week's edition of Ireland's Got Talent.
The second series is underway and broadcasting on Virgin Media One every Saturday from 7.30pm.
MC NOTN is one of the characters created by the Limerick based artist BenoitVibeS originally from Belgium and he will showcase some of his amazing beatbox skills for the judges Denise Van Outen, Jason Byrne, Michelle Visage and Louis Walsh.
MC NOTN told Limerick Post this week that he is from "Limerick Citaaaaay."
The MC says that up until now he has, "done Nothing, won Nothing", the most interesting thing about him is Nothing and he can easily, "do nothing for a significant amount of time, it's a skill."
He tells us that he was born closer to the ground and grew upwards. The best thing that happened him was nothing – which he says feels amazing and liberating.
Will the judges be impressed with MC NOTN and his beatbox skills or will it be a case of nothing to see here!
Ireland's Got Talent featuring MC NOTN will be screened at Costellos Milkmarket Bar from 7.20pm this Saturday 9. MC NOTN will perform a live on stage from 9pm.
MC NOTN will entertain at The Cabaret Burlesque Show happening on Thursday March 14 at 1314 Cecil Street.