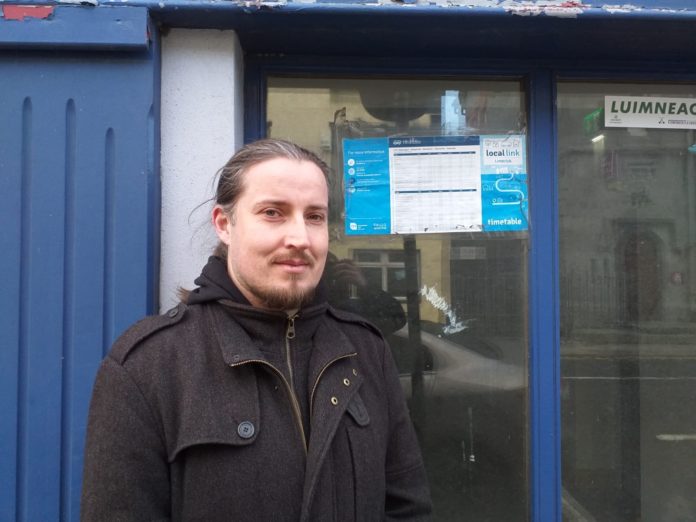 THE Local Link bus service could transform rural Limerick if it is given the right supports, claims Social Democrats local elections candidate for Cappamore-Kilmallock, Trevor McCarthy.
Trevor lives and operates a tourism business in Kilmallock. As he suffers from epilepsy, he doesn't have a driving licence, and insists that public transport is "vitally important to me personally".
"The Local Link is wonderful in that respect. However, a lack of basic infrastructure is holding the service back. It isn't being marketed properly," he told the Limerick Post.
"Publicly visible timetables are few and far between across Limerick, while bus stops and shelters are non-existent. These are basic elements of a functioning transport service. As it stands, if you were using the service for the first time, you would have no idea where to wait for the bus or when it is running."
He believes that underinvestment in transport services such as Local Link is holding the rural economy back.
"As a tourism business owner, I know towns like Kilmallock, Kilfinane, Bruree – they're cut off from tourism markets by the lack of public transport. Rural Limerick has no train stations and underdeveloped bus networks. Local Link can help to address this issue, so we need to get it right," he declared.
"Those who deliver Local Link need to be supported by the Council and the National Transport Authority. At the moment, the whole situation is typical of the old politics approach to rural Ireland. It's not enough to establish a service and say, 'There you go, isn't that great?' You need to give it continuing support and investment, so that it does what it's supposed to do."