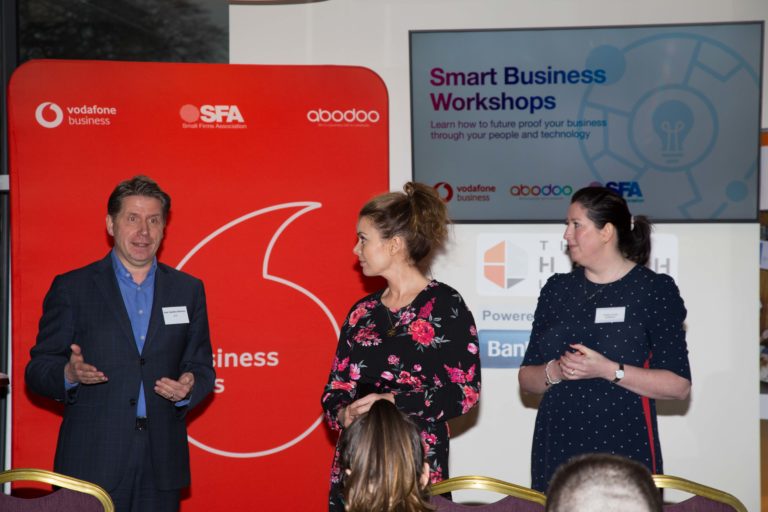 THE SMALL Firms Association, along with Vodafone Ireland is bringing their free 'Smart Business' regional workshop in Limerick next month to help businesses grow, scale and succeed in a changing business environment.
The workshops will enable business leaders to have a conversation with HR, business growth experts and peers about the challenges faced by SMEs and to help them stay competitive through smart working practices.
The breakfast event will take place at the Bank of Ireland Workbench on O'Connell Street on April 3 from 7.30 to 9am.
Treasa Doran, Head of Small Business at Vodafone Ireland, said that last October, Limerick had the highest number of jobs announcements ever, highlighting the importance of attraction and retention in enabling Limerick businesses to scale their operations.
"However, we are aware that not all SMEs have access to the knowledge and solutions required to take advantage of initiatives such as smart working. I would encourage all business owners or managers in the area to sign up to the workshop and take advantage of this knowledge sharing exercise."
The 'Smart Business' series coincides with the recent launch of Vodafone's industry report which considers the challenges and opportunities of smart working for SMEs in Ireland.
SFA Director Sven Spollen-Behrens said that 57 per cent of Limerick's private sector employees work in small firms and those businesses would have the opportunity to see remote working in action at the Limerick Workbench.
The 'Smart Business' workshop will also highlight the benefits of smart working and address the fears and concerns that small businesses may have".
Those interested in the event, who also have the opportunity to win a new smartphone, can register for the free event at http://ie-mktg.vodafone.com/open-conversations
Additional content on smart working is available at
Vodafone.ie/business