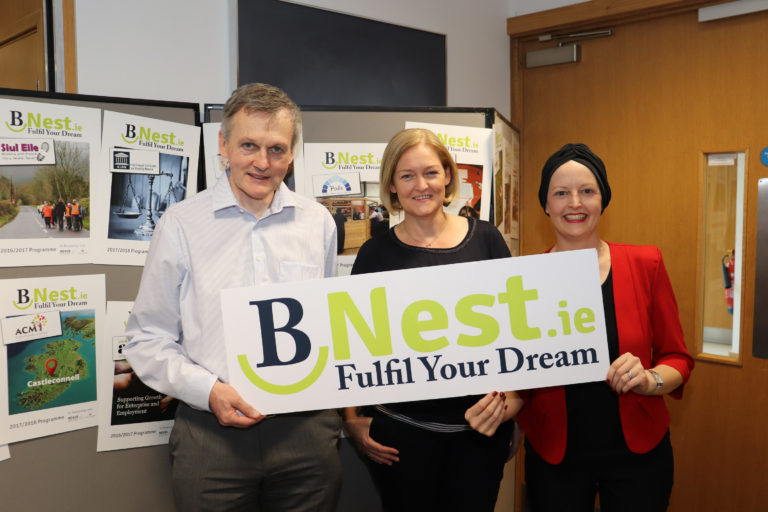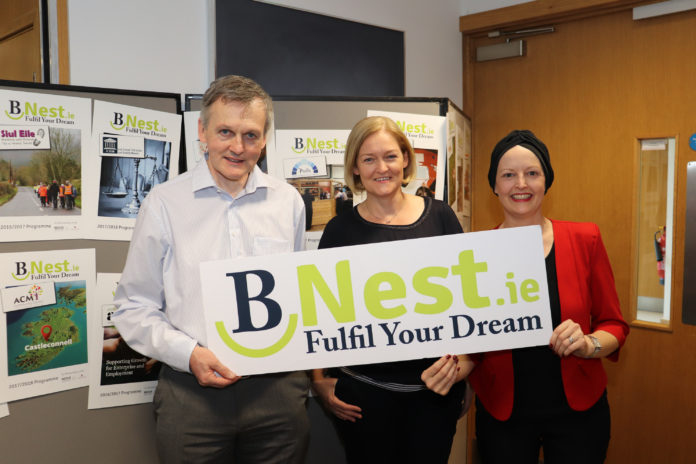 SOCIAL Enterprises showcased their ideas at the BNest Showcase Day 2019 at the Nexus Centre, University of Limerick, on Tuesday, March 12.
The event highlights the enterprises and the substantial progress that has been made with the help of BNest, as well as to allow others to view the real social impact that each individual organisation is having on the broader community they are serving.
Since September 2016, in partnership with Nexus Centre UL, BNest have been running a six-month programme in which emerging social enterprises learn how to get their new organisations off to the best start by focusing on key areas related to developing their enterprises, in terms of business, social and personal aspects.
Eamon Ryan who founded and self-funded BNest said, "BNest has been given a home by the University of Limerick, where participants have access to the full facilities of the Nexus Innovation Centre. Last year, eight enterprises completed the programme, and this year another ten enterprises took part."
At the BNest Social Incubator Showcase 2019, the graduates showcased their enterprises, which are achieving real social impact across the Midwest, dealing with various issues from mental health to the environment.
In addition to the display booths, a short informal presentation was made by each enterprise including Bereft.ie, a support service for families that provides an online resource, and Thinking Jobs, a specialist recruitment agency aimed at getting a significant number of adults with Disabilities into sustainable and long-term employment.
Guest speakers included Shay Kinsella, founder and CEO of Share a Dream Foundation, Dr Sarah Miller, CEO of The Rediscovery Centre, a creative space connecting people, ideas and resources for greener living in Ireland and Professor Kerstin Mey, Vice President for Academic Affairs and Student Engagement at University of Limerick.
Current BNest Incubator participant, Project Inspire, led by Kelly Fitzgerald of Tait's House Community Enterprise, helps young people to prepare for their future. Kelly says that working with BNest has, "Given us more confidence in how to grow our initiative. The ongoing support for our project will continue to be invaluable as we move into a brighter future."
Limerick Gateway to Education, an educational support charity, was part of the BNest Incubator from 2016 to 2017. Founder, Suzanne Roche said, "I took part in the BNest Incubator programme and its content and ongoing support for our project has continued to be invaluable. It's a fantastic programme as you have on the spot follow up if issues arise. A great programme to get involved in, if you're a start-up."
Eamon added, "These passionate people have worked on their projects for the past 6 months and it was so exciting to have a showcase event, so people could learn about each of the projects and meet the people behind them. It was a privilege to have people in this group working on real issues and problems facing our community and society in general."
For more information visit www.bnest.ie or email Kasia Zabinska, BNest Manager at [email protected].