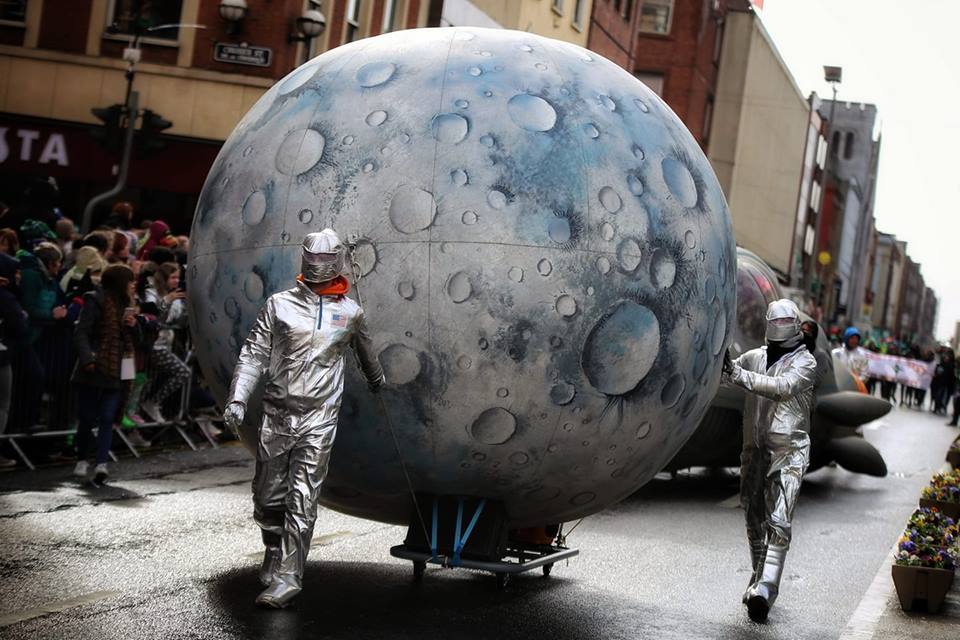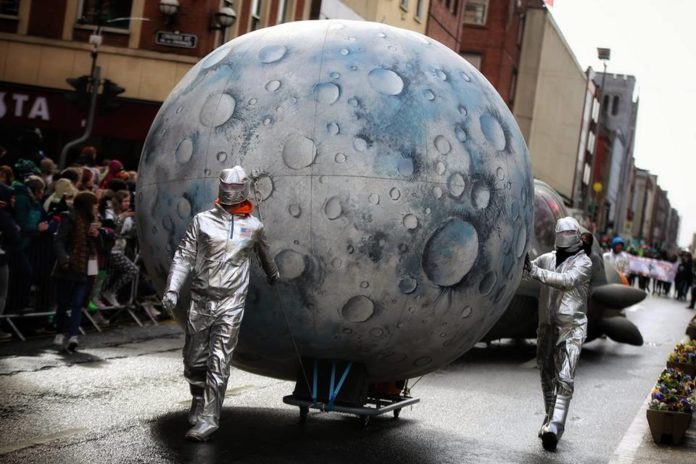 THOUSANDS of St Patrick's Day parade viewers were sent to outer space on Sunday, as Grand Marshal Norah Patten, who is in the running to be Ireland's first astronaut, led the 'One Giant Leap' themed parade.
60 community groups and sports clubs brought the theme to life, along with some of Ireland's best street theatre companies as more than 30,000 people lined the streets of the city and thousands watched online.
The Limerick Post Facebook livestream, which received more than 15,000 views, received comments from people as close as Killarney, and from people living as far as Australia and the Philippines.
Limerick-based Lumen Street Theatre strode up O'Connell Street on a giant rocket, as Lou Reed's 'Sattelite of Love' and other space-themed classics made the soundtrack to their movements.
Hundreds of young children from community and voluntary groups and sporting clubs across the city and county enjoyed the cheers of the thousands of spectators along the two kilometre route, which stretched along O'Connell Street from its junction from Roden Street to Rutland Street.
Members of the various new Limerick communities including those from Nepal, Pakistan the Philippines and China created a fantastic atmosphere as they celebrated Ireland's National Holiday, and showed that they have made Limerick their home.
A judging panel made up of young people decided the parade winners.
They were:
Best Overall Performance – Chinese Association of Ireland
Best Creative Performance – Lumen Street Theatre
Best Youth Group – Expressive Arts Drama School with Artastic
Best Musical Performance – Wind Band, Tartu, Estonia
Mayor of the City and County of Limerick Cllr James Collins said: "It was fantastic, Grand Marshal Dr Norah Patten is such an inspiration and was delighted to be part of the parade.  I march in the parade every year and I was delighted to accompany Norah this year.  It was great to see Limerick people in the parade, the kids dressed up in their costumes enjoying themselves with smiles on their faces, and also Limerick people coming out and supporting the parade as well."