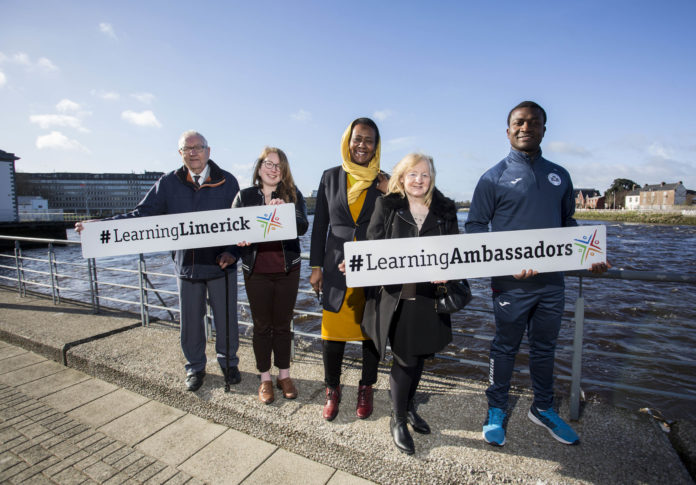 LEARNING Limerick has announced a further commitment to advancing Limerick's progress as a Learning Region. A partners' Memorandum of Understanding (MoU) was signed, underlining a strong statement of the stakeholders' intent and support for the Learning City-Region initiative for Limerick.
Learning Limerick is a member of the UNESCO Global Network of Learning Cities, which is an international policy-oriented network providing inspiration, knowhow and best practice. Now Learning Limerick Ambassadors, a diverse group, will reach out to as many communities as possible to expand on the value of lifelong learning.
Next month sees the ninth annual Limerick Lifelong Learning Festival running from April 8 to 14.
The core funding partners to this Learning Region are Limerick City and County Council, Limerick and Clare Education and Training Board, PAUL Partnership, University of Limerick, Mary Immaculate College and Limerick Institute of Technology.
 All of the organisations involved in Learning Limerick work together to promote awareness of the importance of lifelong learning, and to influence education and skills policy on a local, national and international level.
The purpose of Learning Limerick is to work in partnership to:
• Promote awareness of the importance of lifelong learning for every person, family, community and workplace in Limerick
• Influence education and skills policy: locally, nationally and internationally
• Position learning at the centre of development planning in the Limerick Region, in all communities, sectors and settings.