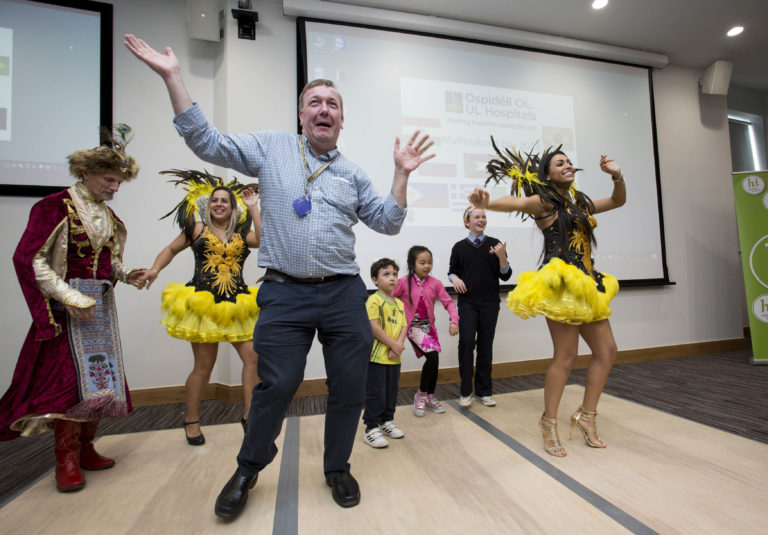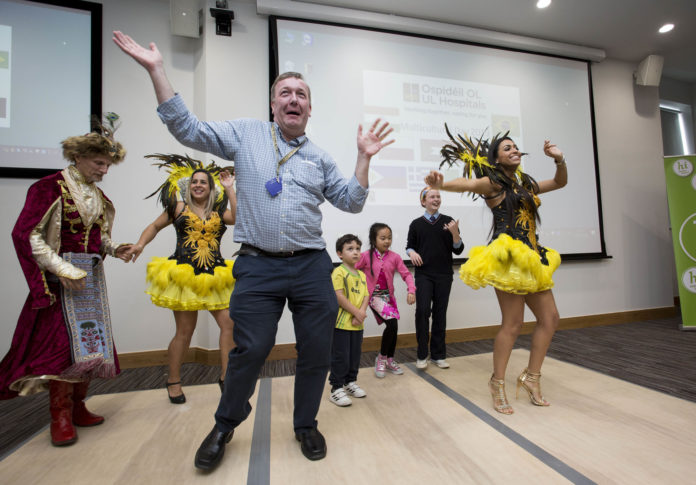 THE SERIOUS business of medicine at the University Hospital Limerick got a colourful shot in the arm this week, as corridors were lined with crafts, stands and bright displays for the Hospital Group's multicultural celebration day.
The event was organised by staff and hosted in the Clinical Education and Research Centre at UHL.
There were stands from India, Pakistan, Brazil, Sudan, Ireland, Greece, Philippines, Spain and Poland. Staff on the stands wore their own national dress, brought in foods to sample and had displays on their stands showing what is unique to the culture in each of their countries.
Staff and guests, including the Polish Consulate Co-ordinator Dorota Luczak Dydowicz, were also treated to music, song and examples of Samba, Pakistani and Irish dancing.
Staff performers were joined by musicians from the UL World Academy of Music and Dance as well as the children from St. Nessan's School Mungret, Limerick which has a diverse multicultural population.
UL Hospitals has strong links with Ghana through the Learning Lives of Ghana charity set up by UL and UL Hospitals Group to work with the national health service in the west African nation.
Events were also held in Nenagh Hospital and University Maternity Hospital Limerick with food and cultural displays organised by staff to mark the day.
Chief Clinical Director Professor Paul Burke said that the aim was to promote and celebrate cultural diversity at UL Hospitals.
"We are honoured to have such a rich variety of different cultures working with us and their contribution and dedication to patient care is hugely valued by us all."
UL Hospitals Group has more than 450 employees from 50 different countries around the globe, this number is growing year on year as the Group continues to develop services in line with its strategic priorities between now and 2022.
Thanking all the participants, Hospital Group chief executive Colette Cowan, emphasised the importance of promoting culturally diverse teams within the organisation and the benefits this brings to patients."