"There is a time in life, it seems,/ For believing in dreams, for me it's gone.

And though I realise today/ dreams are empty anyway, I still feel wrong. 

I felt cheated when you went away/ but not as defeated as I felt the day/ you came back and we found so little to say.."
WE KNOW Mary Black's hauntingly clear take on the above song that flowed from the pen of Johnny Duhan. How good a writer this son of Wolfe Tone Street is, is manifest in his many hits and memoir thus far that is written in two volumes.
The second, 'The Voyage', had its Limerick introduction on March 14 in Limerick City Gallery of Art, surrounded by fine art. To boost the revealing book's momentum (making it in the music industry, not making it, mental breakdown and family crises, the regular humiliation of being the solitary troubadour on the road to noisy dancehalls), Johnny returns this Thursday March 28 for a 6pm gig at the Pery Square joint.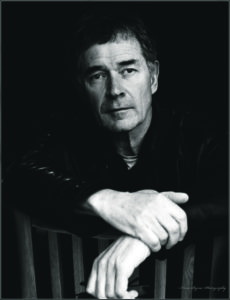 Of the above lyric 'There is a Time', he makes the point within the book, at the time of writing the song and others, to Limerick neighbour Pete Harkin that "the song is an ode to romantic disillusionment. And you can include in that my attitude to pop culture in general."
I don't think much has changed for this spiritual singer, songwriter, author and dry wit.
Johnny Duhan mines the potholes of life for comedic return and a rewardingly honest read that will grip anyone who grew up in Limerick with a love of the live music scene. There's a wider span of interest of course, to anyone who has had a parent, family member or themselves with experience of a locked ward in St Joseph's or who has crashed and burned out of the sky. One chapter is titled The Storm, 'heavy loaded minds tend to travel on their own."
Tour to Nashville's Bluebird Café with him (typically blunt as to the desultory turnout), into family life in Galway and on the road singing the Ballybunion Blues to rooms as few as four. The contrast is with fabulous gigs such as the (then) Volvo Ocean Race's festival stop in Donegal when the buoyant crowd ran to thousands.
Enjoy the two hour performance promised tomorrow; €20 at the door.