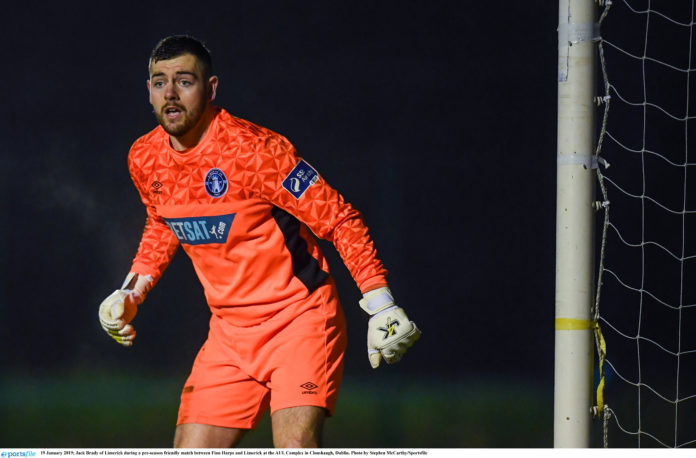 Limerick FC goalkeeper Jack Brady joined the club from Longford Town midway through the 2018 premier division season.
Tommy Holland was the established number one but Brady has wrestled the jersey from Holland this season and put in a number of solid displays. Brady is delighted with the competition.
It was difficult coming in in the middle of the season last year. Tommy (Holland) provides brilliant competition. He was excellent for the second half of last season. I'm just delighted I was given the nod this year. It's been great so far.
Brady was instrumental to Limerick's 2-1 victory over Cabinteely last week as he saved a second half penalty from Rob Manley to keep the game level. Brady admits he was delighted to make such a vital contribution.
"Obviously, it can be pot luck at times. Rob Manley had actually scored twice the week before from penalties. That was in my head as well. I just said I was going to have a right dive to one side and make a decision and thankfully I went the right way."
Jack also speaks about morale among the squad and the upcoming game against Athlone Town on Friday night. To listen to the full interview, click on the link below.
The post LISTEN: Jack Brady enjoying life at Limerick FC appeared first on Sporting Limerick.