OVER the 30 days of April, with 26 events and over 44 performers, Limerick's biggest poetry festival will fill our street and intimate venues. Long associated with poetry and literature, Limerick Writers' Centre inaugurated the festival in 2013 and nursed it over the years across various art platforms.
April is Poetry Month in Limerick returns bigger and better for 2019. With Limerick City and County Council-increased funding in place, the organisers have been able to appoint an Ollamh/Poet Laureate for the duration of the festival.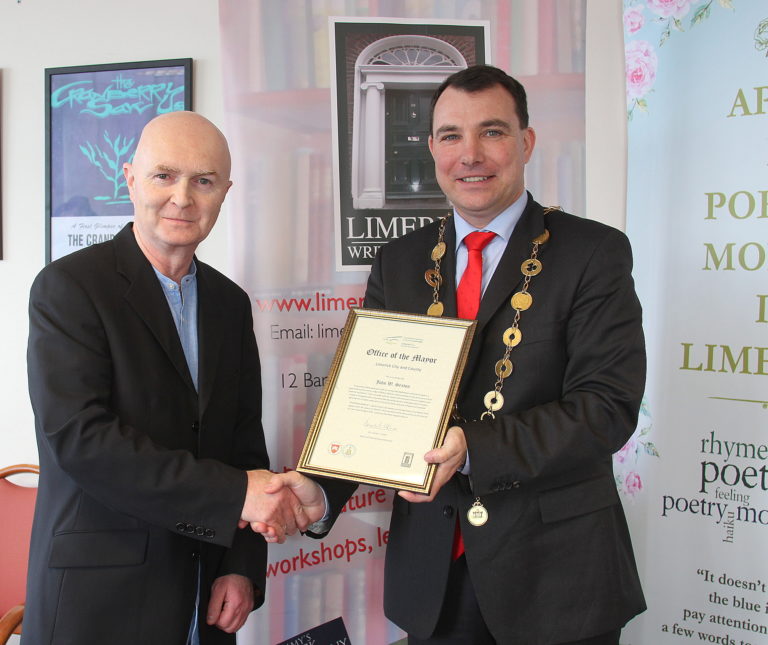 This year's Ollamh is Kenmare based poet John W. Sexton who received his seal of office from the Mayor James Collins last week. Over the course of the month An tOllamh will visit schools in the city and county, giving them the experience of seeing poetry as a living art form that anyone, no matter what age, can take part in.
Limerick's thriving poetry and spoken word scene will be celebrated with pairings such as Forward Prize shortlisted poet Ron Carey and Dublin poet Maurice Devitt.
A showcase reading with Poet Laureate John W Sexton and local based Irish/Canadian poet Ily Kuhling will take place Wednesday April 17.
Author and music promotor Jackie Hayden, who famously was the first man to sign U2, will give a talk called Dylan, Dylan and Me at The Granary library on Thursday April 18 at 7.30pm.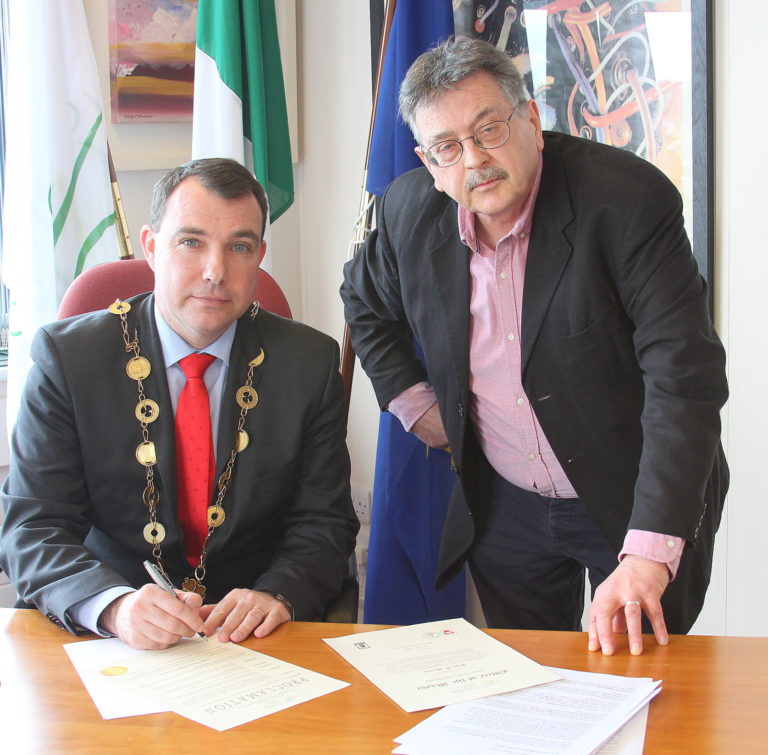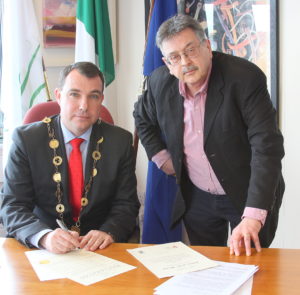 Dr John McDonagh of Mary Immaculate College will talk to author Donal Ryan and poet John W. Sexton on Poetry as Story on Thursday 25 in Mary Immaculate Collage 7.30 pm. Again this year all events are free and open to the public.
There's an invitation to four films that reference to poets and poetry in association with the Central Cinema Club. These take place at Central Buildings, 51 O'Connell Street and start at 7.30pm for four Mondays during the month.
For more detail on the many opportunities to explore and enjoy April as poetry month, check out website www.limerickwriterscentre.ie and facebook on
www.facebook.com/aprilispoetrymonthinlimerick