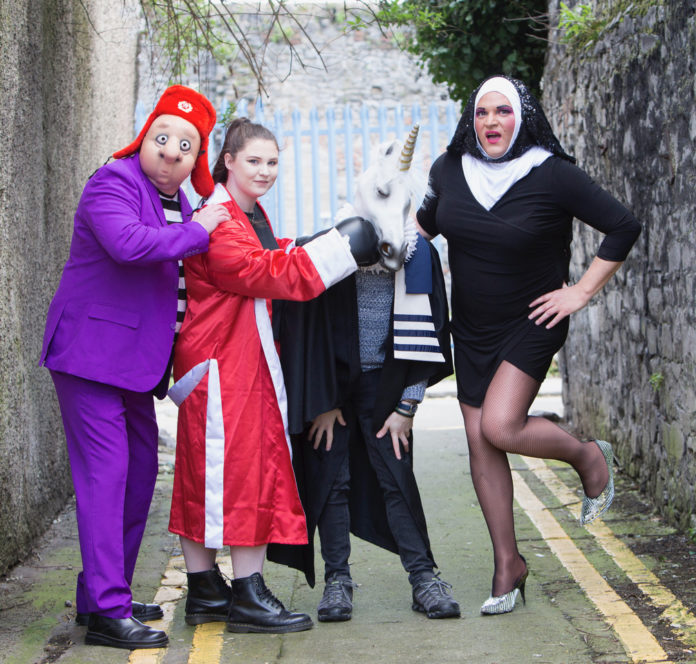 FROM April 3 to 6, homegrown talent and international performers will take to Limerick's streets and bars for a festival which brings non-traditional performances, to non-traditional performance spaces.
"We'd like to play with that idea, that you might find something creative in a place that you wouldn't normally experience it.
"It makes us more accessible I think, you know, people might go to a theatre show where they're not going to a formal venue. They can get a pint," Simon Thompson, Limerick Fringe Chair tells the Post, adding, "and it almost makes it like an introduction, 'I went to see this great theatre show; in a pub; do you know what? I might go to the Lime Tree, or I might go to the Belltable and go see a show.'"
Continue reading below…
Fringe's roots are from an event that happened around the Edinburgh International Arts Festival, Thompson explained.
"The Edinburgh International Arts Festival was very high status, very high brow. You know, expensive tickets, huge spectacles of opera, tattoo drumming, and pipes.
"Smaller companies and smaller artists said 'we want to be part of this, and we want to be on the fringes of it', in maybe not traditional venues, maybe performing not traditional shows."
The Limerick Fringe Chair told the WeAreLimerick Podcast, Limerick Fringe follows the same format, "We try not be in traditional spaces with traditional shows."
"We're down in the basement of the record room with theatre, we're in Fab Lab with physical comedy and clowning, we're in the Hunt Museum with the newly decorated Captain's Room with a circus acrobatic troupe."
By playing with this idea, Thompson believes seeing creative acts "where you mightn't normally experience it" is what makes the festival more accessible.
Preparing a show for the unusual venues is part of the skill Fringe performers bring with them, being somewhat of a Fringe veteran having performed in a number of festivals, Simon describes it as "a show in a suitcase".
"When you're designing a Fringe show, it's almost like a show in a suitcase," he tells The Post, "what can I do, I know the shape of the room, I know that my playing area, and everything I have to control. That can be really exciting for an artist.
"It's like, how can I tell this story with just the things I can carry on a plane, or in the back fo a car, or a small van."
This year's Limerick Fringe takes place From April 3 to 6, more information is available here.