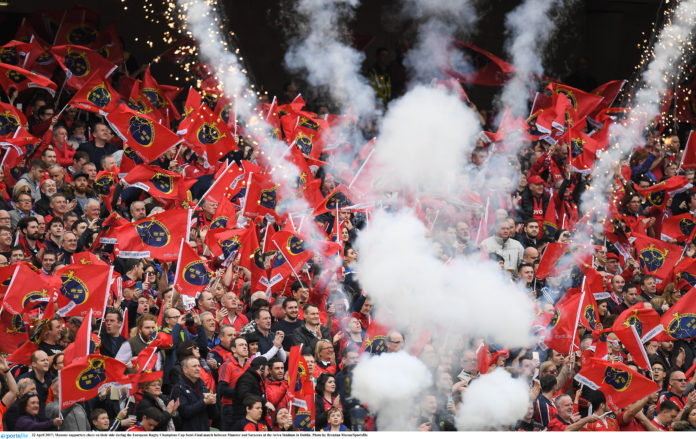 Ryanair today launched special return flights for rugby fans travelling for Munster's Champions Cup Semi-Final against Saracens on Saturday, April 20.
Ryanair's rugby specials will depart from Dublin, Shannon and Cork on April 19 and 20 and return from Birmingham on April 20 and 21 − ensuring the red army can cheer on Munster on the lowest fares.
These rugby specials are on sale now, so Munster fans should book today on www.ryanair.com to ensure they don't miss out.
Ryanair's Alejandra Ruiz said, "We've launched special rugby flights for Munster v Saracens after huge demand. Our specials depart Dublin, Shannon and Cork on 19th and 20th April and return from Birmingham on 20th and 21st April. These rugby specials are on sale now, so Munster fans should beat the scrum and log on towww.ryanair.com today."