THE designation of Limerick City East as a Rent Pressure Zone (RPZ) will have a limited effect on the local housing crisis.
Confirmation that the qualifying criteria for RPZ has been met means that rent increases in areas around Castletroy, Monaleen and Annacotty will be limited to four per cent per annum.
The Residential Tenancies Board (RTB) says that this happened because the standardised average rent grew by at least seven per cent in the last six consecutive quarters. The average rent, at €1,134.45, was above the national average for the first time in the last three months of 2018.
RTB Director Rosalind Carroll said that the Rent Index had provided important data that enabled them to designate two new Rent Pressure Zones in the Local Electoral Areas of Limerick City East and Navan.
"These are the first RPZs to be designated since September 2017," she added.
"This is important for landlords and tenants as it means that rents in these areas will be limited to rises of a maximum of four per cent annually. This should help moderate rents in these areas."
According to the latest Rent Index, in the October-December period (Q4) of 2018, the standardised national average rent was €1,134 per month, up from €1,061 one year earlier and representing an increase of €73.
However the latest Daft.ie report, indicates that rents in Limerick City have risen by 92.6 per cent from their lowest point and are now averaging €1,171 per month.
Sinn Féin TD Maurice Quinlivan has described the  RPZ designation as "too little, too late".
He claims that rents have already risen to unaffordable levels in the city and says it is "bewildering" that most of the city will not be covered as a Rent Pressure Zone.
"This news will come as a blow to many renting families in areas such as Caherdavin and Dooradoyle who are struggling with huge rent costs, and will not be covered by this move. This is a crazy decision.
"The government needs to revise this decision on Limerick, and include the entire city as an RPZ."
"The Rebuilding Ireland plan has failed and Fine Gael's belief that the market will sort the housing crisis has escalated the housing crisis. The government need to wake up and take radical action to help Irish people keep a roof over their heads," he declared.
Labour Party Housing Spokesperson Jan O'Sullivan gave a qualified welcomed the RPZ designation.
"It will give some relief for hard-pressed renters in areas like Castletroy/Monaleen/Annacotty and estates in the St Patrick's Road/Childers Road and Old Cork Road areas but, unfortunately, it gives no relief to other parts of Limerick where rents have escalated in recent years," Deputy O'Sullivan told the Limerick Post.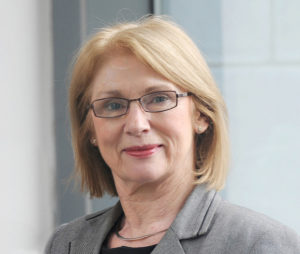 "I am still calling for the entire country to be given this kind of protection from unfair rent hikes.  I have been consistently raising the Limerick case with Minister Murphy and am pleased that at least some households will now be included."
Calling for emergency legislation to halt evictions and cap rents, she expressed her frustration at the record level of homelessness with more than 10,000 people without a home, and the number of children homeless increasing by a further 160.
"These figures are just another reminder of how unfit for purpose the 'Rebuilding Ireland' strategy has become. It is now closing in on 4,000 children without a home.
"The Government can push through emergency laws on fishing in a week but can't take the time to tackle this national crisis," she said.
"The last two months have shown that the Government is not on top of this, and the problem is getting worse. There appears to be no end in sight, and three years into this government the volume of social housing that is needed has not been delivered, nor is there any sign of it coming.
"The most effective action the Minister can take to prevent people from becoming homeless in the first place and the most effective way to do that is to stop eviction notices and rent hikes in the private sector. We know that most of the people who become homeless have been renting in the private market."