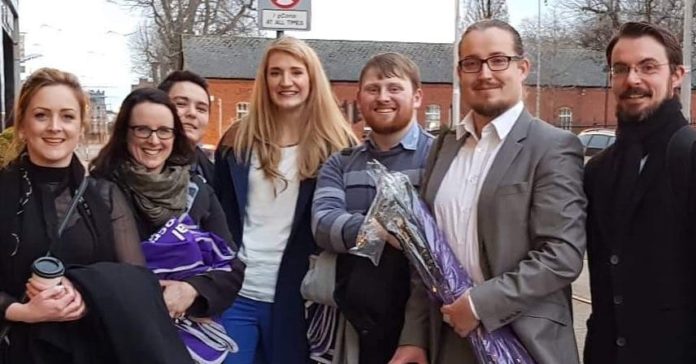 THE Social Democrats Limerick have refuted accusations made by Fianna Fáil TD Willie O'Dea that the party's online crowdfunding campaign was in violation of political funding rules.
The allegations were made by Deputy O'Dea in last week's edition of the Limerick Leader.
Social Democrats say that their Limerick branch set up an open, online crowdfunding campaign from which all funding raised would be divided equally among their four Local Election candidates — Sarah Jane Hennelly (Limerick City East), Kieran Walsh (Limerick City North), Elisa O'Donovan (Limerick City West) and Trevor McCarthy (Cappamore-Kilmallock).
Sarah Jane Hennelly has criticised the Limerick Leader for running an article "based on assertions" that were made by Willie O'Dea.
"It's crucial that the press fairly and thoroughly investigate allegations made by individuals before running inaccurate and potentially damaging stories. That goes for all allegations, regardless of who makes them – a TD of 30 years or not," she said this week.
"We are not interested in mud-slinging with Fianna Fáil or anyone else. We are here to bring a bit of professionalism and decency to politics. Deputy O'Dea and his party should focus their time on the serious issues facing this city rather than feeding a rumour mill. We've had enough of that type of politics and for too long."
Miss Hennelly maintains the episode highlights the difficulties faced by smaller parties as they establish themselves and grow.
"This poses a challenge to the status quo and so false accusations are levelled in an effort to derail what we are doing. That is, unfortunately, the way politics has been for many years, stewarded by Fianna Fáil and the civil war parties," she claimed.