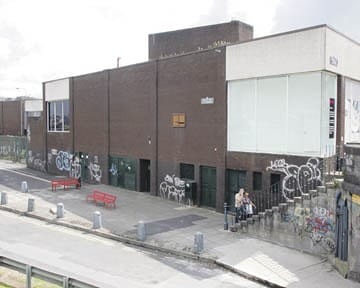 ONE OF the remaining vacant buildings which have been a blight on the city landscape is about to get a new lease of life.
The University of Limerick Governing Authority has this Friday sanctioned the purchase of the Dunnes Stores site on Sarsfield Bridge in Limerick city to develop a UL City Campus.
The university will purchase the site for €8 milllion.
Dr Des Fitzgerald, UL President, said: "I am very happy to have the full support of the UL Governing Authority in our commitment to bring UL closer to the city centre. I am also very pleased to have the opportunity to revitalise a site in the city that has been lying vacant for so long.
Sign up for the weekly Limerick Post newsletter
"It is fitting that UL's presence in the city will be on the water front mirroring our magnificent riverside campus just four kilometres away," he explained.
"The UL City Campus will aim to bring together Law, Business, and Entrepreneurship in Technology and create a hub for developing and supporting enterprises in the city.
"It will allow for the further development of existing collaborations with the practitioner base in business, law, education, health and the growing number of technology companies," he added.