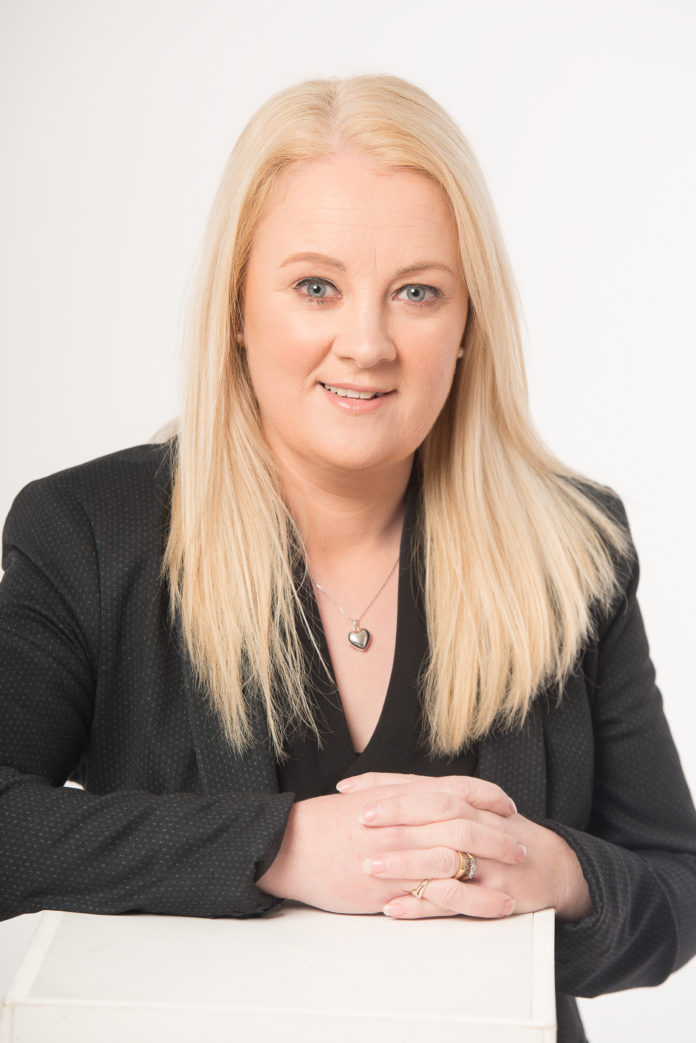 A LIMERICK mother-of-two, who lost her husband to cancer six months ago, has decided to run in the upcoming local election to give something back to her local community.
Janesboro woman Sarah Kiely (40) has been added to the Fine Gael ticket for Limerick City East.
Sarah's best friend and partner of 21-years, Damien O'Shaughnessy, died last October. She now wants to be there for others in her community who are struggling in their day-to-day lives. 
Damien, a popular and well-known chef who worked in Flanagan's on the Lake in Killaloe, was also involved with the Team Limerick Clean-Up initiative. The 45-year-old dad passed away late last year after losing his battle with cancer.
Sarah, who is mother to Emily (18) and Tiernan (14), is still coming to terms with the loss. She has, however, taken great strength from the support of her local community during Damien's illness and tragic passing and wants to repay this debt of gratitude.
She narrowly missed out on a council seat in the 2014 local election race and feels Damien is behind her in her decision to run again on May 24.
"I am at a crossroads in my life. Damien was my campaign manager last time. He did everything. He put up posters, handed out fliers and made sure there was a team on the ground to help me. He spurred me on, and I feel he is spurring me on now still," Sarah told the Limerick Post.
"He always said people like us didn't have a voice in politics and he believed in me, and used to say I would make a 'great little politician'. It has been a very difficult time but the people of Clare and Limerick, and in particular, in our own community, have been so good to us. When Damien was sick and receiving treatment in Dublin, their support allowed me that precious time with him. 
"People would offer to take time off work and drive me up to Dublin or offer to give me their travel cards to save money. I arrived home one day and there was a bag of groceries sitting on the doorstep; I still don't know who they were from. This kindness has a rippling effect and I would really love to see that fostered in Limerick."
Sarah points out that the Janesboro, Rathbane, Kennedy Park and Carey's Road area have been without a "voice", without a councillor from the area for the past five years. She feels this is her time to give back to her community – to those who showed such kindness in her darkest hours.
Issues such as housing and the lack of amenities for the area are now top of her agenda.
"There is a lot of people out there who are struggling – struggling to find houses, struggling as parents, and struggling to pay rent. Everyone needs someone to turn too and realistically politicians need to be more available to sit down and meet people and to know what it is to struggle," she said.
by Alan Jacques