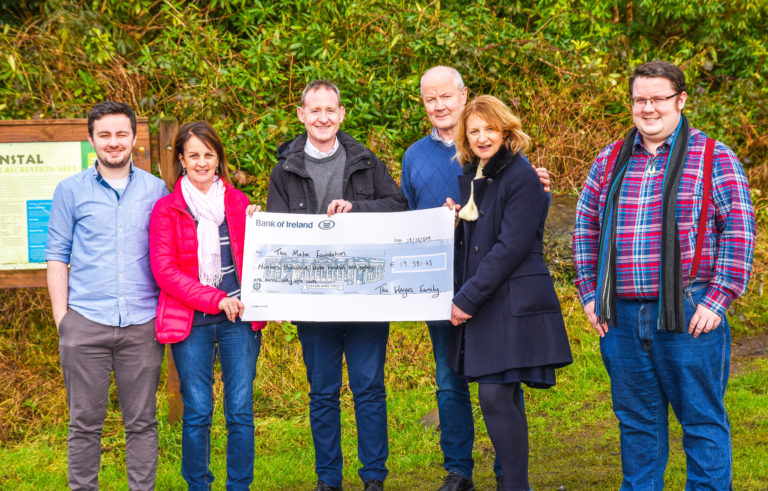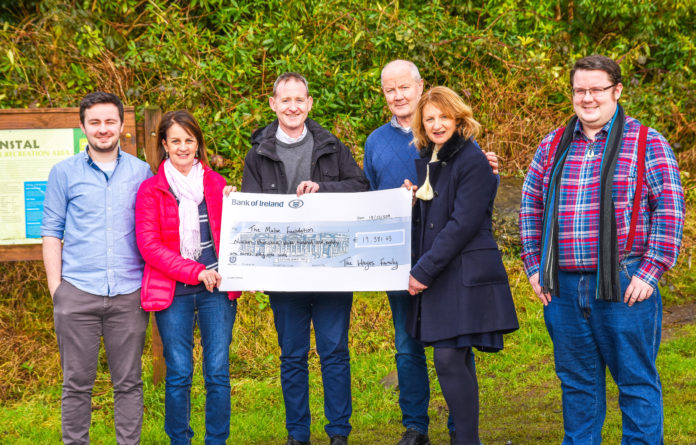 THE father of a Limerick man who died of Sudden Arrhythmic Death Syndrome (SADS) at the age of 26 has poignantly told of how he still expects to see his son bounce in the door.
Kevin Hayes died in June 2017 and as his father James makes an appeal for support for an upcoming fundraiser in aid of the Heart House at the Mater Hospital, the raw pain of that loss is still evident.
The young Limerick man had the world at his feet when he died. After finishing his PhD in UL, he had a tentative offer of a job in a commercial research centre. But, as his father recounts, everything was wiped out in an instant.
"He died in his sleep and we can only hope that it was peaceful," said James. "When his mom, Catherine and I found him he was lying face down in his bed.
"Even as a very small baby when we put him into his cot on his side he would somehow manage to wriggle his way onto his tummy. It was his favoured sleeping position.
"There was no sign of anxiety on his face and his hands were relaxed and open so we pray that he was completely unaware of what was happening."
While in the past, higher mortality rates would have been accepted as the norm, expectations are now quite different because of advances in medicine and changes in lifestyle. So coming to terms with Kevin's death has been an ongoing struggle for his parents, family and friends.
"We are not programmed to accept that we will outlive our children. The loss of your child at any age is an absolutely devastating blow," said James.
"Your world is just shattered. You feel like hibernating with no contact with the rest of the world. The harsh reality however is that you have to try and get on with life.
"There are very many days when it is an absolute struggle to put one foot in front of the other. Grief changes you in many ways and past priorities and outlooks are forgotten about.
It is hard not be a little bit envious of those around you celebrating various milestones in their children's lives knowing that none of these will be possible for yours.
"With the passage of time, there are those who think that we should or might be 'getting over it'. But for us, it will always be as though it had just happened yesterday.
"I still imagine that he will bounce in the back-door with his jovial greeting of 'what's the craic Jimmy'.
"We are blessed with the support and understanding of family and friends and with their help we have engaged in fundraising efforts for the wonderful staff in Heart House attached to the Mater Hospital."
Earlier this year the Hayes family and friends raised over €19,000 when James' wife Catherine and her friend Margaret Moloney organized a walk around Slieve Felim, with 250 brave souls making the 14km trek on the day.
EA games, where Kevin's older brother David works, contributed over €8,500 and Analog Devices, where his younger brother Conor works, donated €1,000.
The next big fundraiser is on June 21 and 22 when the family will host a golf classic in Ballyneety golf club. June 22 will be Kevin's second anniversary.
Among the generous donations are hotel and restaurant packages from McNean House and Ballymaloe as well as four-balls for many of the top courses in the country. There is also signed memorabilia from many sporting icons including Katie Taylor and Barry Geraghty.
SADS was thrust into the Irish consciousness in 2004 following the deaths of two high-profile sports personalities. Tyrone football captain Cormac McAnallen and Irish underage rugby star John McCall both succumbed to SADS within a few weeks of each other.
Between 80 and 100 young people died in Ireland each year as a result of SADS.
Tragically on June 22, 2017, Kevin Hayes became part of this shocking statistic.
by Kathryn Hayes
news@limerickpost.ie