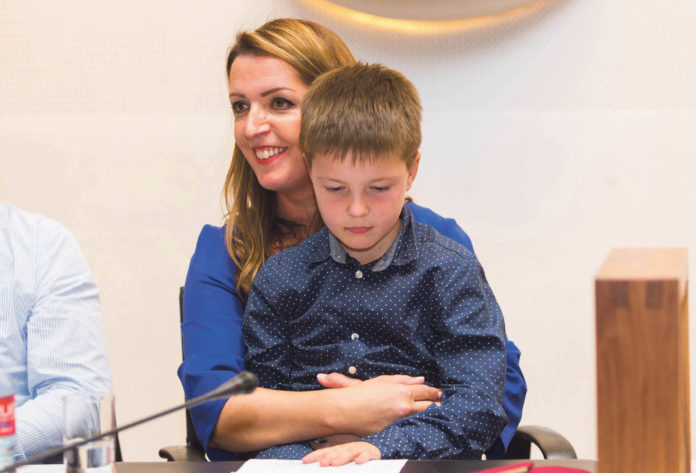 CERVICAL cancer whistleblower, Vicky Phelan is to have her memoir published this September.
The book is being ghost written by journalist and author Naomi Linehan after the mother of two decided she didn't have time to do the writing herself.
Sign up for the weekly Limerick Post newsletter
The University of Limerick graduate hit the headlines when she settled a case against the US-based laboratory which had missed signs on a smear sets that cancer which she had previously beaten had returned.
After being put through the ordeal of having to give hugely sensitive testimony in court, the company settled the case for €2.5 million but Ms Phelan lifted the lid on the cervical smear scandal when she refused to sign a gagging order.
It then emerged that hundreds of smear tests had been misread, prompting the Minister to offer thousands of women free repeat tests.
The take-up on the rebate tests is now the subject of another crisis as there is a massive log-jam with test results taking up to four months to come back and samples becoming unfit for purpose while they wait in the queue.
Ms Phelan has waged a very public campaign on behalf of women affected by the misreading and their families. This has resulted in  an independent report into CervicalCheck and ill women being able to access the potentially life-saving drug Pembrolizumab which has had a significant effect on her own treatment.
Last year, she was recipient of an honorary doctorate from the University of Limerick and was recently named by the BBC as one of the 100 most inspiring women in the world.
"I wanted to get my story out. People know all about me and cervical cancer and what I've done. There have been other things that have happened in my life and all of these things shape you," she said.
The campaigning woman had previously undergone aggressive treatment for cervical cancer and was cancer-free for almost three years until a routine scan in November 2017 revealed that the cancer returned.
After further tests, she was told that she had six to twelve months to live.
At the time of her settlement, she told the Limerick Post that the money "will buy me time with my children and my family".