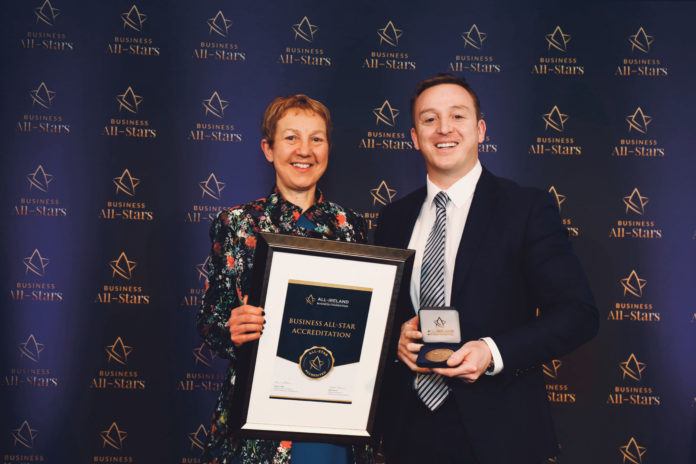 LIMERICK Businessman and AGENT Digital MD Kevin Meaney was awarded the prestigious 'Thought Leader in Digital Marketing' award at this year's All-Star Business Awards in Croke Park.
Established in 2007, this full-service digital agency, based in Dublin and Limerick, has spent a decade perfecting its ethos: listen-strategise-deliver.
Sign up for the weekly Limerick Post newsletter
AGENT Digital listens to clients' goals; creates strategies to achieve those goals and delivers those strategies through their range of services.
These services are website design, development, support and digital marketing, which includes search engine optimisation (SEO) and social media marketing.
AGENT Digital MD Kevin Meaney adds: "I am honoured to receive the accreditation of Thought Leader in Digital Marketing from the All-Ireland Business Foundation. This really is an award for all of the AGENT Digital team who share my passion for Digital Marketing and delivering for our clients."
The AGENT Digital team is comprised of digital Change Agents — pushing the capabilities of digital to the limit, to deliver the best for their clients, which include multinationals, universities, institutes and SMEs, nationwide and internationally, including The Body Shop, Smurfit Kappa and RTÉ.
Only companies that navigate the Foundation's six-step adjudication process successfully, display the Business All-Star Symbol.
The rigour of the assessment gives customers the assurance that accredited companies are genuinely outstanding. Applicants which successfully pass all its stages are officially announced as 'All-Star accredited' at a gold medal accreditation ceremony."
Visit the AGENT Digital website www.agentdigital.ie