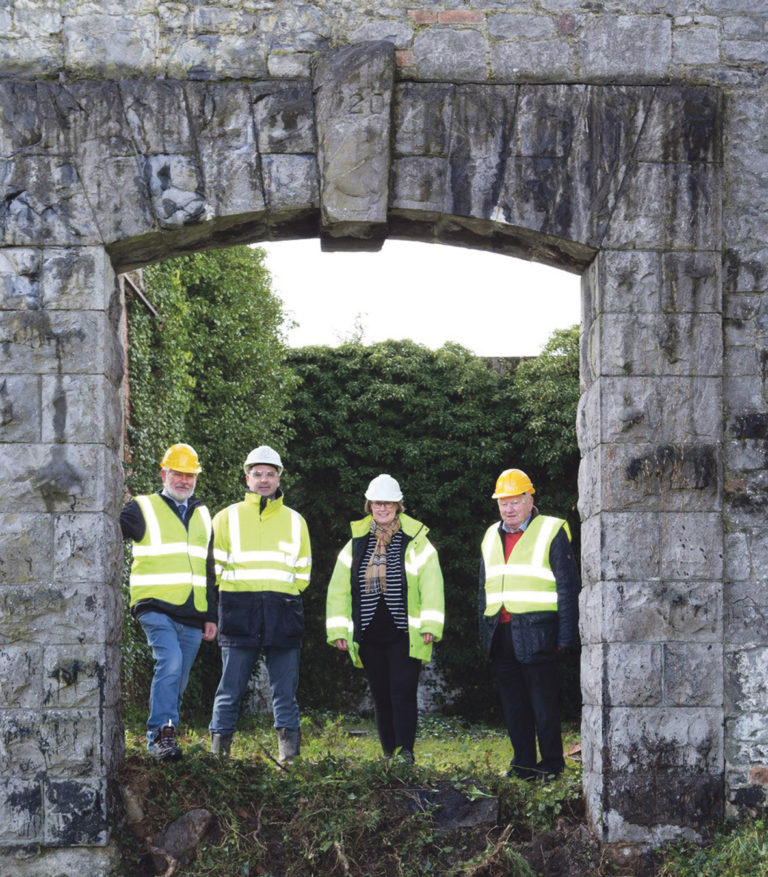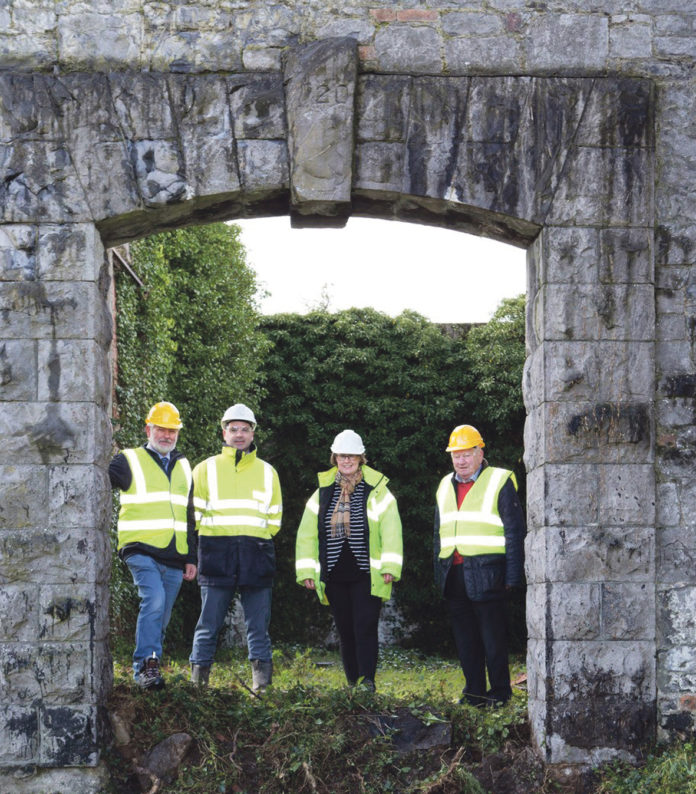 A PART of Limerick's industrial heritage is being preserved in the shape of a stone archway from the former Gasworks on the Dock Road which is being carefully removed in advance of the second phase of works to remediate the site.
The archway is being disassembled and packaged stone by stone for handover to Limerick Civic Trust (LCT) who will reconstruct it in an alternative location at a later stage.
The project is being undertaken by Gas Networks Ireland (GNI), in co-operation with Limerick City and County Council, and follows the appointment of an architectural conservation expert to record the built heritage on the site.
The decision to preserve and move the archway goes beyond the planning conditions and is a commitment that Gas Networks Ireland made to the local heritage community.
The first stage of the remediation project involved removing a significant amount of coal tar from the site, a legacy of its use as the site of a gasworks facility from the 1830s to the 1960s. The project is now in its second phase and this involves a commitment to conserve the area's built heritage with soil stabilisation work expected to start later in the year.
While there are currently no plans for the site's future use, its remediation will deliver an area of significant potential for future development.
Project Manager John Collins said that they had worked with the council and Limerick Civic Trust to preserve the legacy and historical significance of the gasworks site and this was enhanced by the preservation of the archway.
Civic Trust Chairman Thomas Wallace-O'Donnell said that the commitment by Gas Networks Ireland and their inclusive approach to the remediation process has helped record and preserve the architectural and historical built heritage of the Gasworks site.
"We will find a suitable location in Limerick City to reinstate this Stone archway, as a fine architectural example, and we look forward to the future of this site which is sure to benefit the Limerick community," he said.