'Buntús Rince' translates as basic rhythms and is the title of an fascinating collection of tracks curated and compiled by Limerick record collector, documentary maker and DJ Peter Curtin (RTE Lyric FM, 2XM).
The project lifts the lid on the innovative jazz and psychedelic music recorded in Ireland in the 1970s.
Sign up for the weekly Limerick Post newsletter
Peter explains that the vinyl/ digital compilation "explores how Irish musicians were influenced by strands of different genres of music from around the world. It features some of the most innovative and talented figures in the history of Irish music and includes rare Irish jazz, fusion and folk outliers from the 1970s and early 1980s."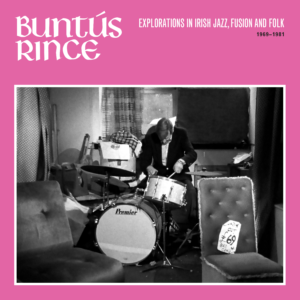 Check out the afrobeat, trad fused, rock guitar wig-out that is The Plattermeen's 'Africa Wha Wha' to get a taste of a band making its own of disparate influences. Hear the hypnotic swing of the Noel Kelehan Quintet and the "sonic force" of Jolyon Jackson's synthesizers.
Limerick artists also feature: Granny's Intentions, Joe O'Donnell and Bill Whelan (as part of Stacc).
'Buntús Rince [Explorations in Irish Jazz, Fusion & Folk 1969​-​81]' is out now on All City Records at allchival.bandcamp.com
Want more..
And if that compilation gets you excited to hear new jazz and hip hop head on down to Prima Volta Presents at The Record Room this Sunday April 21.
Prima Volta, a project led by Peter Curtin, highlights the inventive left field hip-hop and beat orientated music that Ireland is producing right now.
You will get an all jazz mix from Prima Volta selector Peter Curtin and guest Bill Baramus and live jazz from Dublin trio Five to Two and hip hop from Cork based Spekulativ Fiktion.
Check out the debut album from Five to Two released in 2017 to get the trio's blend of nostalgic jazz and infectious hip hop grooves.
Spekulative Fiktion's acclaimed EP Effigies was produced by local boy Mankyy. Spek has appeared at Body&Soul, Indiependance, Vantastival and Community Skratch Games among others.
The Red Room has hosted some euphoric nights recently from Post Punk Podge & The Technohippies, Proper Micro and The Prescription Crew and Prima Volta Presents this Sunday April 21 looks set to deliver more from the cutting edge.