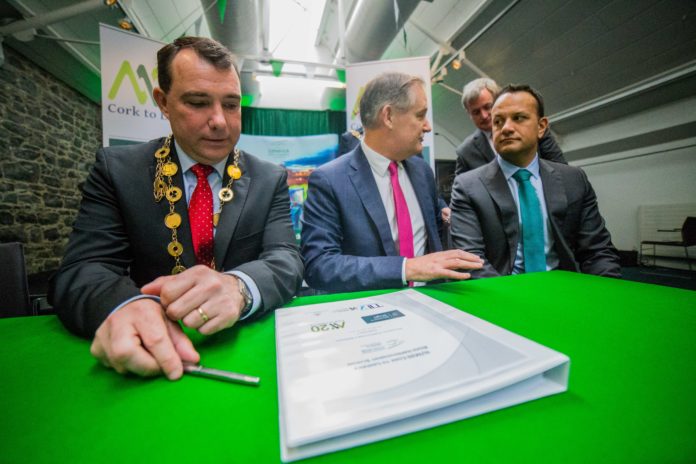 THE NEWLY awarded M20 contract must be prioritised as "one of the most crucial infrastructure projects yet to be delivered in the State," according to the Limerick and Cork chambers of Commerce.
Limerick Chamber chief executive Dee Ryan, said it was important that the momentum is maintained as every day that goes by without this holds back the south and west from reaching its economic potential.
Sign up for the weekly Limerick Post newsletter
"The delivery of the M20 needs to be expedited as no other infrastructure project in the country can contribute so positively for so many", she said.
The awarding of the contract was confirmed last week during the visit of Taoiseach, Leo Varadkar.
Limerick City and County Council, as lead authority for the project which will be undertaken in conjunction with the Cork and Tipperary local authorities, has appointed Barry Transportation, and its project partners WSP and Sweco, as Technical Advisors to progress the scheme up to the stage where it will be submitted for planning.
Despite being only 100 km apart, the economic interaction and inter-relationships between Limerick and Cork is limited with poor transport connectivity being a factor.
Planning and design will start this month and extensive public consultation is promised at every stage.
Limerick Mayor James Collins said the project was critical for the economic development of Limerick and the wider region along the Atlantic Corridor.
"It will save lives and improve the quality of life for those who rely on this transport corridor for business, work, study and tourism," he added.
Limerick City and County Council chief executive Conn Murray said the M20 project was identified in Project Ireland 2040 National Development Plan as a major enabler for balanced regional development.  It would achieve this by substantially delivering the Atlantic Corridor, with a high-quality road network linking Limerick, Cork and Galway."
A Project Office has been established at County Council headquarters  in Dooradoyle.