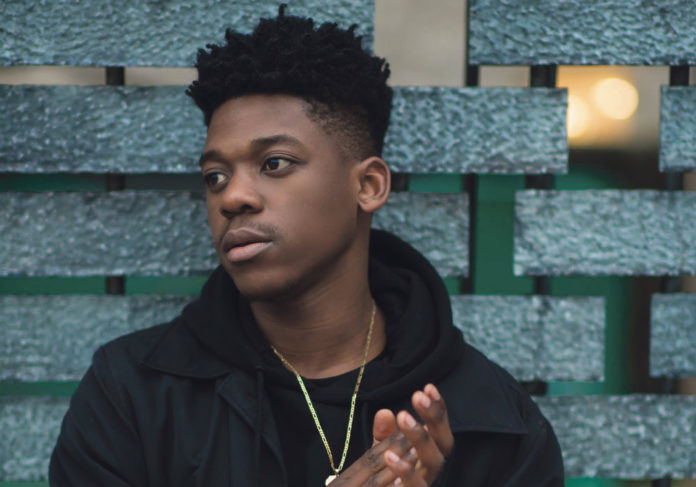 BORN in Zimbabwe, raised in Dublin, Percy Chamburuka (aka Jafaris) picked up critical acclaim for his 2017 debut EP 'Velvet Cake' which set him apart as one to watch.
Jafaris makes catchy and conscientious songs. Working with producers Diffusion Lab has given the rapper's material lush production and taking inspiration from Anderson Paak and Kendrick Lamar as his musical direction, the crossover appeal of Jafaris and potential for mainstream success is undeniable.
Diffusion Lab are also steering the careers of other Irish hopefuls Soulé, Flynn, All Tvvins and Hare Squead, to name a few.
And beyond just music, Chamburuka has a passion for dance and through a dance audition he landed a part in the much loved 2016 film Sing Street directed by Oscar-winning filmmaker John Carney in the role of Ngig, keyboard player in the band set by leading man Ferdia Walsh-Peelo as Conor 'Cosmo' Lawlor.
Chamburuka embarks on his debut headline tour this month. He has performed at Forbidden Fruit, Eurosonic 2018, Other Voices and Electric Picnic with the RTÉ Orchestra for the Story of Hip Hop.
The 2018 single 'Found My Feet' was the first single to drop from his debut album 'Stride'. With 'Time' and its video filmed in LA, Jafaris brings his positivity and love of life to this effortless breezy Summer anthem.
A rising star, not to be missed, Jafaris's album 'Stride' is out now. Jafaris play Dolan's this Friday May 10. Tickets from www.dolans.ie.