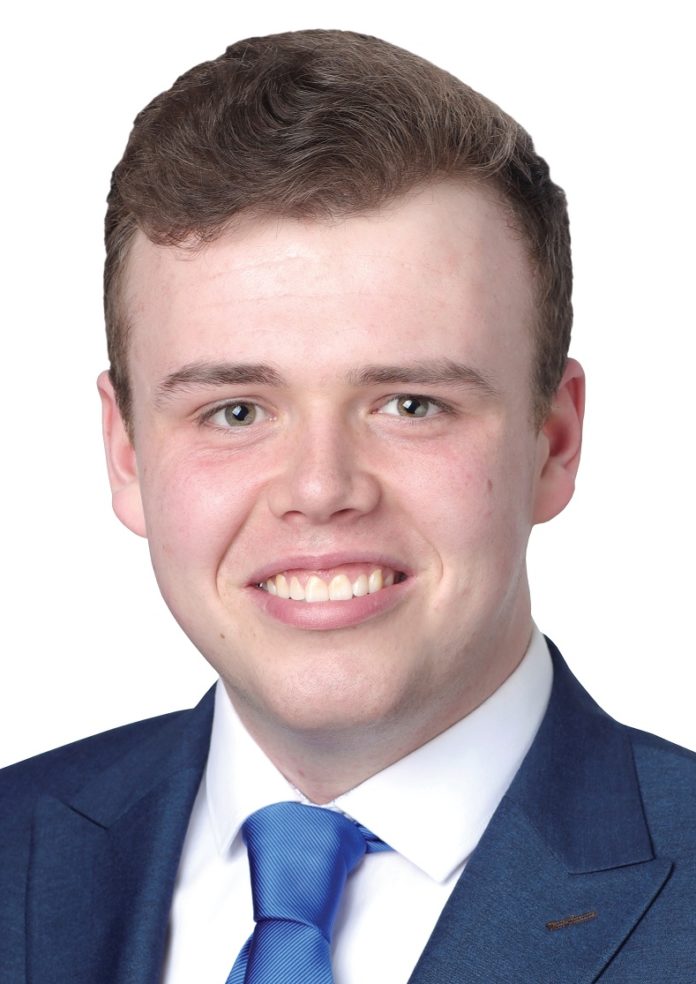 Tell us about your background?
I AM the son of Michael and Deirdre McSweeney (née Owens) formerly of Ballinacurra. I was born and raised in Patrickswell, educated at St. Nessan's NS, Raheen, the Salesian Secondary College, Pallaskenry and I am currently studying Law and Taxation part-time in Limerick Institute of Technology.
During my tenure as Chairperson of Limerick Comhairle na nÓg I gained valuable experience in representing the youth of Limerick.
I am currently treasurer of my local Community Council and recently organised a major fundraising event as a member of the Patrickswell Fundraising Committee. This raised in excess of €25,000 for Patrickswell National School and Patrickswell Community Council. 
What do you hope to achieve if elected?
TO GET the support of Council members for my priorities and especially those that will have an impact on the lives of most of my constituents. I would like to ensure that the voice of Limerick City West is heard in the Council Chamber.
To achieve a balance in the representation of those that have little or no voice in society.
To be open to the views of other council members whereby results are achieved through respect, support and compromise where conflict of interest exists.
The best reason for someone to give you their vote?
AS YOUR Fine Gael candidate, should I be elected on May 24 I will work tirelessly to ensure you have a strong voice at Council level who will deliver results.
I believe now is time for young people to get involved in the decision-making process at both local and national level.
We need councillors who can look forward to what needs to be done in the future rather than looking back on what has gone undone in the past and lost opportunities.