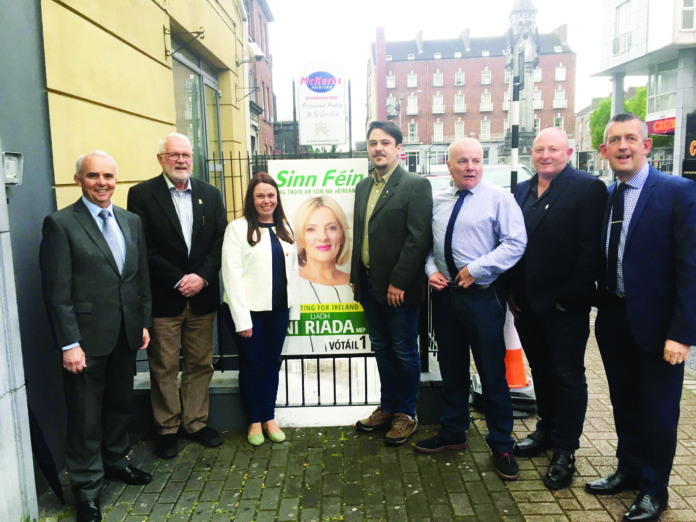 RADICAL changes to Limerick City and County Council, as well as a much greater spend on local authority housing and maintenance, were among the election promises made by Sinn Féin.
At the party's city campaign launch in the Pery Hotel, proposals announced included a pledge that all Sinn Féin candidates will be full-time councillors for their wards.
Candidates also pledged to demand much greater spend on public housing and housing maintenance, alongside progressive measures to tax vacant sites, and a renewed focus on tackling anti-social behaviour.
Sinn Féin will be running Cllr Séighin Ó Ceallaigh in Limerick City East, Cllr Malachy McCreesh in City West, and three candidates in City North including Cllr John Costelloe, Sharon Benson and John Nugent.
"We've made progress, managing to secure housing for many deserving families, but really there's so much more that could be done. What has been missing is the political will to prioritise families in working class areas of our city," Cllr Costelloe commented.
Also speaking at the campaign launch, Cllr Malachy McCreesh stressed the need for the Council to show more ambition with regard to the provision of housing.
"The council needs to be much more ambitious, including with regard to leveraging funds from the European Investment Bank. They have shown they can do this for the needs of private business, now we need to see the same determination to build houses for our people," he said.