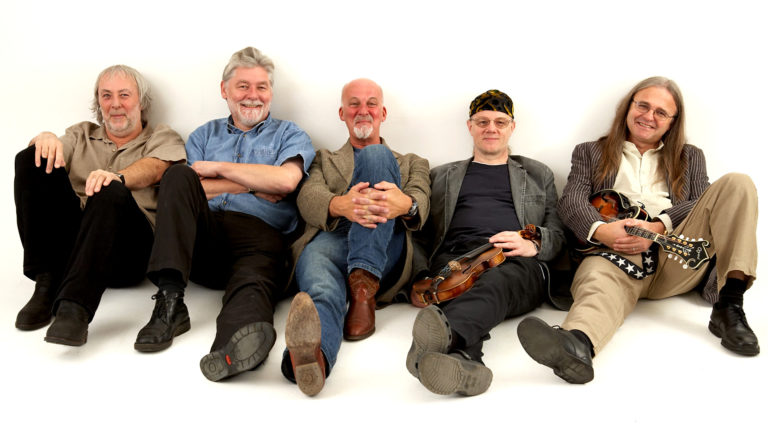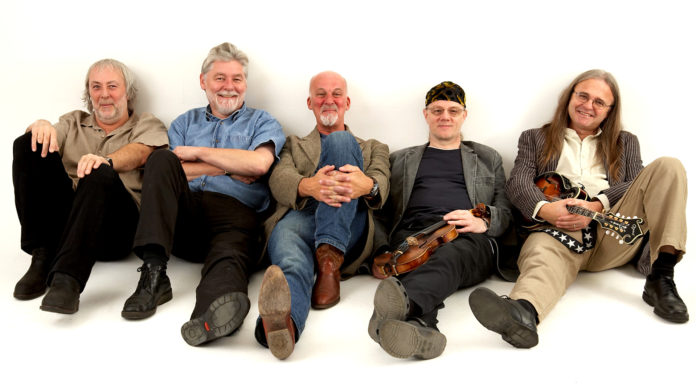 As folk/rock legends Fairport Convention roll into town, Limerick Post hears a few stories from bass player David Pegg.
FAIRPORT Convention is among the most revered UK folk/rock groups. Formed in 1967, their seminal album 'Liege & Lief' was voted as the greatest folk album ever by the listeners of BBC Radio 2. Now over 50 years on, the band continues to record new material and tour extensively.
Firport Convention's well travelled bass player and raconteur David Pegg is chatting with Limerick Post from his sun-drenched villa in a small village of 12 houses in Brittany.
"We live near Lorient. We love the music here. The village fete is held in my garden," he laughs.
Pegg splits his time between France and his home in Oxfordshire, close to the rest of the band.
The band has never stopped making new music.
"We still love treading the boards."
They are working on a new album of songs written by "new" member Chris Leslie, with FC since 1996.
The live set coming to Limerick reflects the new and past achievements when the 18 year-old Sandy Denny sang with the group.
"We can't not do some of the earlier songs like 'Who Knows Where The Time Goes' by Sandy Denny."
"We do 'Matty Groves' and 'Meet on the Ledge' at every show."
Fairport Convention's Cropredy Festival is an annual event that was created to raise funds for local causes initially.
Now in its 40th year, the festival has grown.
The eclectic line up always features Fairport Convention opening and closing the event and has welcomed acts as diverse as Brian Wilson, Madness, Alice Cooper and The Levellers on to the stage.
"Petula Clarke played here last year, making her first festival appearance at the fine age of 84," adds Dave.
Dave Pegg is a treasure trove of great yarns and stories from over 50 years on the road with Fairport Convention and Jethro Tull (he played with Tull for 15 years).
In his early years he played in different bands with John Bonham and Robert Plant (who would go on to form Led Zeppelin). And things never ran smoothly!
"With John Bonham, we only ever did 14 gigs. We would only get to play the first half of the show because he couldn't play the drums quietly."
At a Fairport Convention gig in the 70s 'Peggy' left his band mate Dave Swarbrick unconscious on stage after having a few too many!
"I knocked 'Swarb' out and broke the end of my bass guitar," at a concert way back where he says the band were somewhat 'over refreshed'.
"Those days are in the past now – today we do the crossword before gigs!" he reassures us.
One of Fairport Convention's first Irish gigs was in the National Boxing Stadium (1971). The Chieftains were the opening band just before Paddy Moloney and Co. turned professional. The Chieftains set up in a circle without PA. The band gave them microphones.
"It was their first time being amplified.
"They sounded absolutely phenomenal and we had to go on after them."
Dave Pegg played The Lisdoonvarna Festival in the 70's with Richard and Linda Thompson. John Martyn was playing the same year.
"My ex-wife and myself, when we went back to our hotel room, it had been taken over by half a dozen punters. I was in Room 12, I think, and the phone in the room had Lisdoonvarna 12 on it. Laughs.
"Each room had its own connection to the exchange."
"John Martyn was on the bill as well.
"We had been drinking with John in the artists' tent before we went on.
"At about 8pm, John's minder said, "It's getting really cold out there you might need a coat!""
"He had just got a tee-shirt on.
"There was a guy who was a John Martyn fan who had been sitting backstage listening to the conversation said, 'Oh John, you can borrow my coat!
"He gave John the coat, which was a very nice thing to do.
"Then at the end of the night John got his £1,500 fee which he had been paid for doing the festival, put it in the coat pocket and the guy took his coat back.
"And John Martyn never got the money back and he went absolutely spare and there was a huge scene at the hotel. Laughs.
"We have great memories from the festival and I love Christy Moore's song about the festival."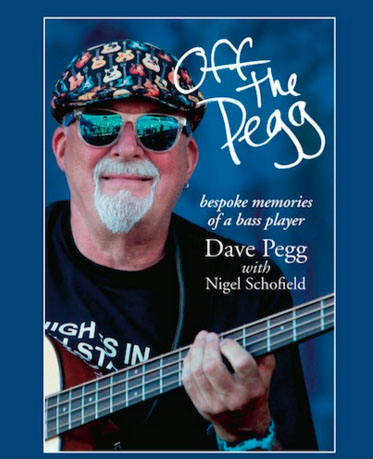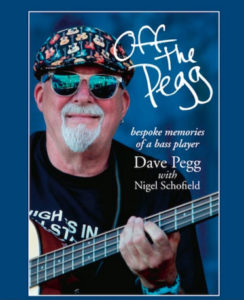 Written with long-time friend and FC fan Nigel Schofield, 'Off The Pegg' is Dave Pegg's autobiography and it is a thumping great read. Check it out at www.davepegg.co.uk
Fairport Convention with guests The Four of Us play UCH this Wednesday May 22.