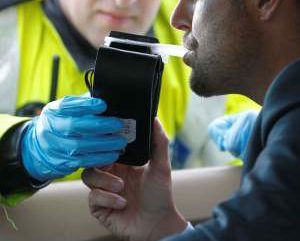 COUNCILLORS have been blasted for "defending drunk driving" by local election candidate Trevor McCarthy.
The Social Democrat hopeful for Cappamore-Kilmallock district, made the comments after councillors criticised the introduction of new road traffic legislation.
"I'm not sure what doors they have been knocking on. Not once have drink driving limits been mentioned to me. Not once, and we have canvassed the majority of Cappamore-Kilmallock at this stage. What has been mentioned is the lack of housing, lack of public transport, lack of resources for Gardaí, lack of supports for children with ASD. These are all issues which the council has failed to address over the past five years," he told the Limerick Post.
He is urging his fellow candidates to focus on providing public transport for rural communities, rather than legitimising dangerous driving.
"We could have more bus and rail links or supports for rural taxi drivers. When it comes to rural nightlife, we should be trying demand-responsive transport – where bus routes are flexible depending on who needs to go where. I'm not hearing our local councillors talking about any of this. Instead, they bend over backwards defending drunk driving," he said.
With statistics released by the CSO in December 2018 showing that Limerick had the highest drink driving rates in the country, Mr McCarthy described these statements by councillors as "dangerous and irresponsible".