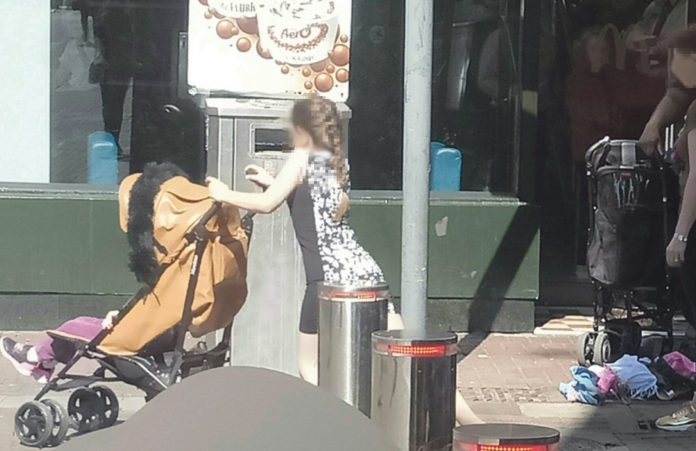 SHOPLIFTERS are using children as 'Artful Dodgers' to help them make off with stolen goods in Limerick city.
And security sources have confirmed to the Limerick Post that using young children is now a well-known ploy for shoplifters.
Sign up for the weekly Limerick Post newsletter
"A child under the age of 12 has no criminal culpability unless they're involved in very serious crime and the shoplifters know this. We can call the Gardaí but there's nothing they can do.
"Even if we manage to hold on to them until the Gardaí come, the best that can happen is that Tusla, the child and family agency,  get involved and they track down the parents.
"But there's really very little that can be done. And security guards find themselves in a predicament if they try to physically detain a child".
Another ruse, according to the source, is for parents to instruct small children to start taking goods and throwing them on the floor. Then, on the pretence of picking the merchandise up, they steal some of it.
"One thing comes off the floor and goes back on the shelf and the other goes into the pocket," the source told the Limerick Post.
The security source said that the young 'Artful Dodgers' are sent to target pharmacies,  particularly.
"They steal false nails, false eyelashes, fake tan – any goods that they can pick up easily.
"But apart from the stealing itself, these kids are learning criminality from their parents and where do you think that brings them as they get older?"
The issue came to light when Limerick Post reader James Walsh from Rosbrien caught an incident on camera, in which a young girl of about ten years of age was apprehended by security guards on Cruises Street.
The girl was pushing a buggy, containing a toddler and a pile of garments which had apparently come from nearby Penneys.
"She wrestled the buggy away from the security people and was gone before the Gardaí arrived, leaving the clothes behind," said Mr Walsh, who watched the drama unfold.
Meanwhile, Fianna Fail Social Protection spokesman Willie O'Dea has called for legislation which would make parents pay for the damage caused by their children's behaviour.
"Parents who wilfully refuse to control their children should have to financially compensate their victims.
"Gardaí tell us that with young teenagers, there is no point in trying to do anything about anti-social behaviour because the law isn't there to support them.
"We need to start the debate, at very least, that parents should be made pay towards the damage their children cause," the Limerick TD said in an interview on Newstalk radio.