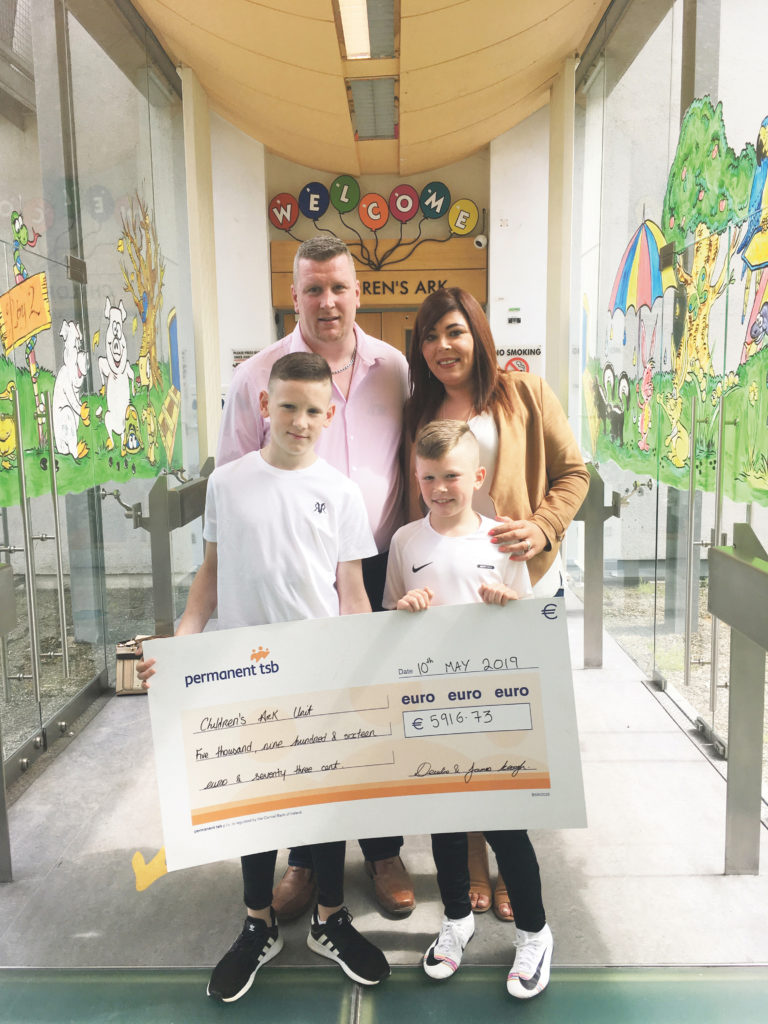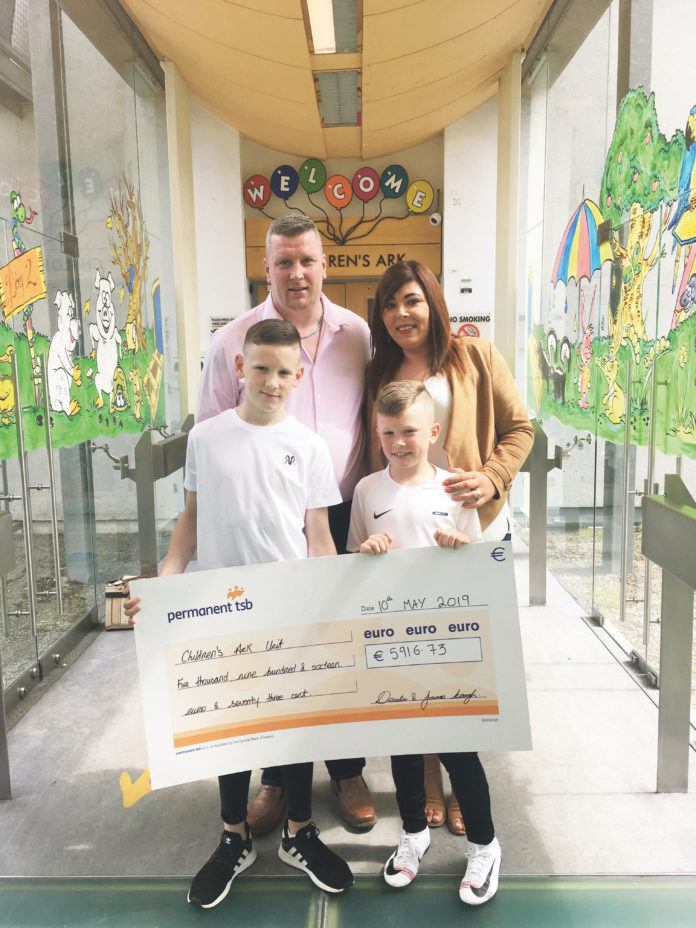 JULY 10, 2014 is a day that Deirdre and James Keogh will never forget. That was the day their beautiful two-year-old daughter, Aimee died in an ambulance in the grounds of the University Hospital Limerick (UHL).
She was on her way to Crumlin Children's Hospital when she succumbed to an undiagnosed heart condition.
The bravery of the Keoghs and their sons, Ben and Luke was celebrated this week when they handed over a cheque for money they had fundraised for an outdoor play area for the Children's Ark at UHL.
Despite the fact that her daughter's hole in the heart went undiagnosed, Deirdre and her family are determined to help children still battling illness.
"To be honest, we did this for the children in the Ark," Deirdre told the Limerick Post.
"When Aimee was in hospital, there was nowhere for her to go except the corridor. Even when children are sick, they need a space for play. And this would be a place for parents of sick babies to get some fresh air when they are spending hours and days at the hospital," she said.
Aimee, from Old Singland Road, was admitted to hospital after having seizures. In June 2013, she underwent an ECG examination which was passed as normal.
A subsequent court case established that the results were, In fact, abnormal.
The court heard that had it been properly diagnosed, Aimee should have been referred to a paediatric cardiologist.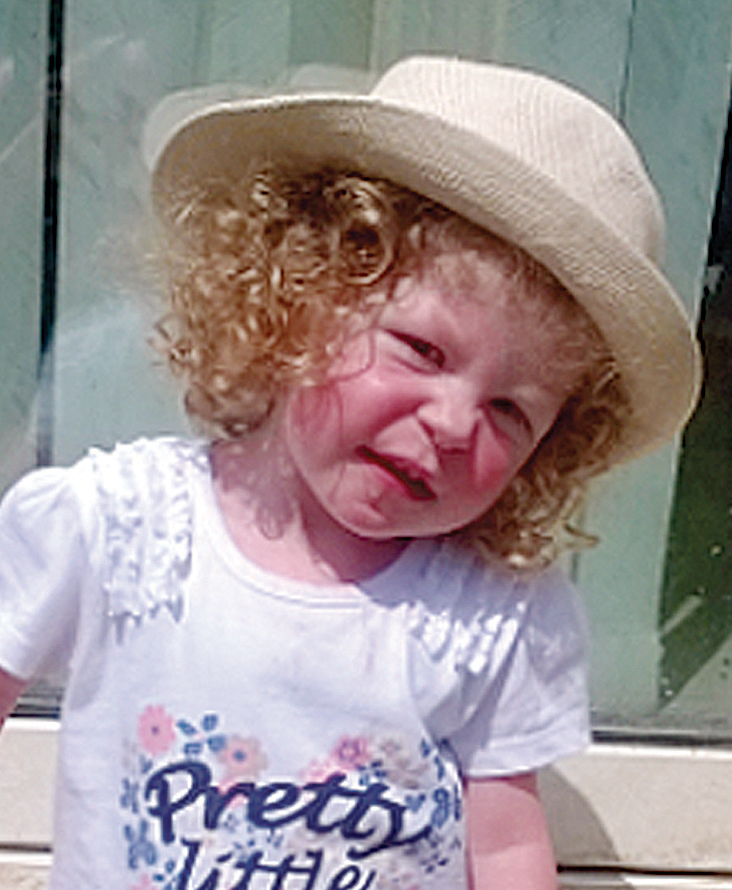 Aimee's family were awarded €40,000 against the HSE. a sum which the judge described as "paltry' considering what it was for but this was the highest amount the court could pay under the legislation, he said.
The HSE apologised to the family during the case.
Deirdre told the Limerick Post that "we don't want Aimee to be forgotten. This will be a legacy for her and we intend to make this an annual fundraiser."
It's understood that there will be a plaque in Aimee's honour erected in the garden when it is finished.
The Aimee Keogh Memorial Rugby Blitz at Richmond RFC raised €6,000 has been raised through this fundraiser as well as a colours day at Donoughmore National School, where Aimee's brothers Ben and Luke are pupils.