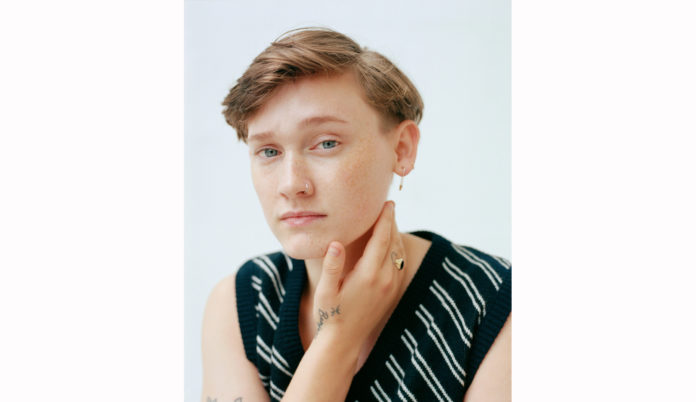 While still a teenager, Bridie experienced huge success in the wake of 2015's 'Before We Forgot How To Dream'. It was a commercial and critical success, with long tours and promotion worldwide. She took almost two years out from music to find herself and get into the headspace to return with this year's follow up which reflects on what happens next after you enter adulthood. This ambitious and eclectic record, led by the inspiring, uplifting single 'Knock Me Off My Feet' and the dream pop of 'Everybody Loves You', is a progression for the singer/ songwriter, she tells Limerick Post.
"I am a lot more happy with this album than my last record."
Limerick Post chatted with Bridie on the day before her new record came out in late April. It is a week of mixed emotions for the Derry girl currently based in Manchester and about to release her new work. Her native city is reeling from the killing of journalist Lyra McKee while observing a riot in the Creggan area of the city.
"What is sad is that it takes events like that to put Derry on the map bringing it back to people's attention," she says.
"Other than that awful, awful tragedy, what is happening now in Derry is so impressive at the moment. I see hope in the city. I see optimism. A lot of my friends still live there. I obviously know a lot of people there."
Bridie is, of course, one of the "ceasefire babies" that McKee referred to in her writing about the generation that grew up in peacetime. And she is very aware of the prevailing mood in the city today.
"I have never lived through the troubles. I do know a lot of people in my life were scared hat there was potential to re-enter into that.
"But I don't think so. The people don't want it, they won't have it.
"The majority of the people have come together to say 'we are not going to do this – leave the past in the past!'"
The new album was to be released the following day. Is Bridie apprehensive about reaction from fans and media?
"You have to be cautious about reviews. I think that, at the end of the day, it's only one opinion.
"I read some reviews, I don't read them all. I don't take them too serious, you can't make everyone happy no matter how hard you try."
The title of the album is 'Grim Town'. While the songs may be inspired by her hometown, 'Grim Town' refers to a state of mind, a place that can "be a bit shit", rather than to one particular place.
"A lot of people think it's written about Derry. While that was partly my environment when I was writing the album, I was going through a period of deep depression. I was just trying to sort out who I was and what I was about.
"For the first album, I didn't expect any success at all!
"Initially when I started to write this record I was quite crippled under the pressure of the success of the first record.
"It took me a very long time to learn to just trust your gut."
All that said though, Bridie acknowledges that she feels lucky to have experienced the tours and sharing music.
"It is hard to do that when you don't really know anyone your age but I learned so much in that condensed period of time in the randomness of the music industry than I would have learned in any other environment."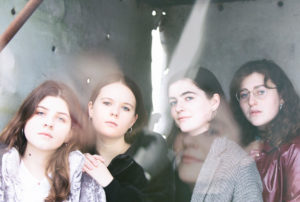 Having been tipped off by Seoda Shows' John Hennessy that Bridie is a big fan of Limerick teen-punk-buzz band PowPig I drop the name to her.
"Legends!" she laughs. High praise indeed.
"Someone in Pillow Queens told me about them. I heard this PowPig song, thought it was incredible. It was so carefree. I think they are great and I really hope they do whatever they want to do."
Bridie is a fan, and envies the camaraderie that she sees in the all-female trailblazers like Pillow Queens and our own PowPig.
"I'm all for girl bands! I always wanted to be in a band. I just did the solo thing because I didn't have bandmates. I always wanted to do that. It make me happy to see them do that and their songs are great."
PowPig are getting a lot of positive, critical attention. They are today at that same age when SOAK produced her Choice Prize winning debut. What would Bridie tell her 18 year old self today or the girls in PowPig when it comes to keeping you head in the game?
"The most important thing is to trust your gut. So many in this business will steer you in a different path, try and project their vision onto you. It can be really hard to ignore that.
"Especially when you are younger."
"They (PowPig) are clearly best friends and as long as they believe in each other and trust themselves before anyone else and do what they want to do…..
"So many will be trying to make money out of you.
"Just do what you wanna do is the main thing!"
Seoda Shows presents SOAK with full band with support from Pillow Queens at Dolan's this Wednesday May 29. 'Grim Town' is out now on Rough Trade.