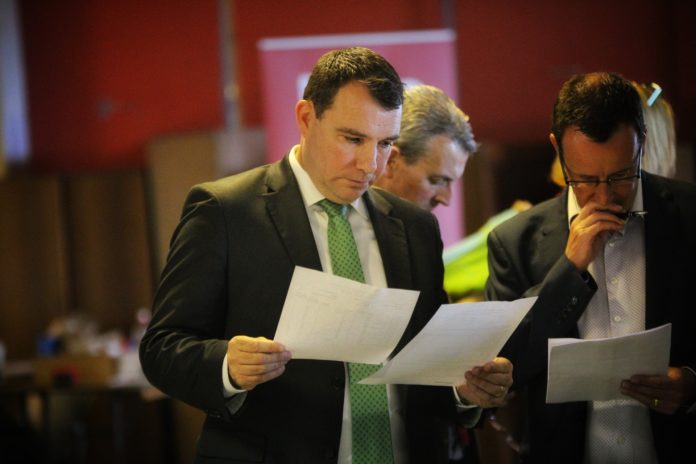 MAYOR of Limerick City and County, Cllr James Collins, was re-elected in the first count of the Limerick City West electoral area today.
The Fianna Fáil councillor hopes the party can retain the six seats in the city this time around but believes with a "bit of a wind" behind them they might get seven.
Sign up for the weekly Limerick Post newsletter
noting his party colleagues, Seán Lynch, and first-time candidate, Abul Kazam Azad Talukder, Mayor Collins said, "Azad is still in the running, as you know the system we have, Single Transferable Vote, one vote can carry a long way, maybe nine or 10 times, so Azad is still in the running I think he's lying fifth or sixth at the moment."
Looking to other areas, the Fianna Fáil Cllr described Patrickswell and Clarina-Ballybrown as "a real ding-dong battle".
"There are three candidates there, and I think it may come down to the order of whoever gets eliminated first might elect the others."
Having started the 2014 term with 13 councillors, and finishing with 12 after one candidate became Independent, Cllr Collins is hopeful the party retains the 12 seats or increases the number.
"We've consolidated the gains made in 2014. So we were the largest party, Fianna Fáil was the largest party. We were the largest nationally and we were the largest in the city and county," he said.
Speaking about the people contesting seats, Mayor Collins, said he has "huge admiration for everybody who puts their name on the ballot paper and face on the poster".
"Some of us will be successful today, and for others, it may not be their day," he said.