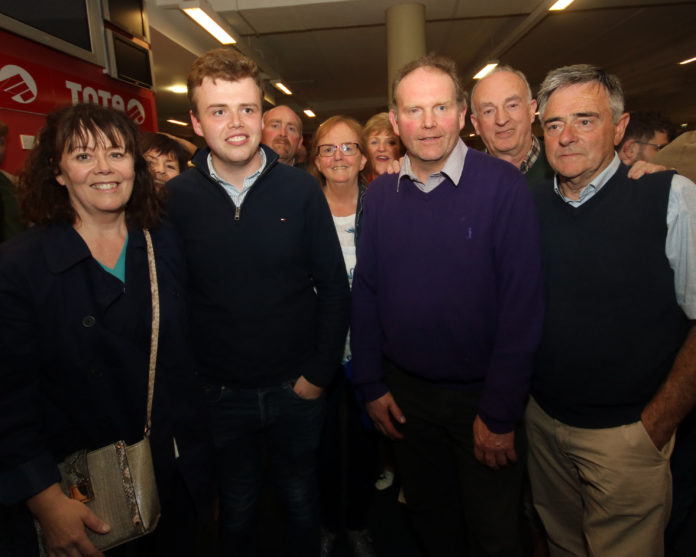 SIXTEEN first time councillors will take their seats among the newly elected Limerick City and County Council when they meet for the first time on Friday June 7.
The 40 public representatives that will represent Limerick for the next five years is made up of a mixture of youth and experience.
After a marathon 20-hour count last weekend, which included one recount, 16 first time councillors were elected, along with one who is returning to the fold after losing out on retaining his seat in 2014.
Fianna Fáil, who held the majority on the last council with 13 seats, fell just short of that number this time out returning only 12 councillors. While Fine Gael, who secured 12 seats in 2014, improved on their previous performance with 14 councillors elected — giving them the largest representation on the new council.
Independents will take six seats on the new council, with three for Labour, two apiece for the Green Party and Sinn Féin and one for Social Democrats.
A total of eight women have been elected, six of whom are first time councillors — the same number as in the outgoing council. Ten of the male councillors are also new including the first ever Muslim to be elected to Limerick City and County Council, Abul Kalam Azad Talukder (Fianna Fáil).
Fine Gael's John Egan regained the seat he lost out in 2014, while 23 of the outgoing 33 councillors contesting the election were returned.
Seven sitting councillors retired ahead of last Friday's local elections, while a further nine lost their seats including Malachy McCreesh, Seighin O Ceallaigh and Seamus Browne of Sinn Féin, Elenora Hogan and Marian Hurley of Fine Gael, Paul Keller and Mary Cahillane of Solidarity, Sean Lynch and Joe Pond of Fianna Fáil, and John Loftus (Independent).
Outgoing City East councillor Paul Keller, who was among the casualties,  vowed that Solidarity activists will be back to the fore this week building a fighting alternative for working people.
"It's clear that there has been a very low turnout in working class communities across the State. This has meant that the Left has been squeezed by the so-called 'Green wave'," Keller commented.
"The mood was flat on the doors, as it becomes clearer to people that, three years into Fine Gael's 'recovery', there is going to be no respite in the crisis in living standards. The recovery in profits has been built on the backs of working people – we are working in increasingly precarious conditions, longer more insecure hours, and for lower wages. In the absence of an active movement and a fighting trade union leadership, people stayed at home," he claimed.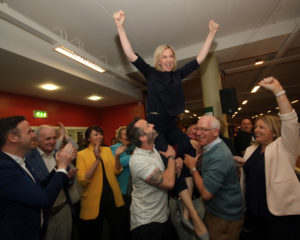 Party colleague Mary Cahillane, who replaced Cian Prendiville last November in Limerick City North, was eliminated after 13 counts. She believes the result offered hope for a movement on climate change.
"In one sense, the local and European election vote is a positive indication of the potential for a mass movement to be built to tackle climate change, but obviously a vote for the Green Party is a perverse expression of that. The Greens have no systemic alternative to disaster capitalism. Ninety companies are responsible for two-thirds of all carbon emissions, and yet the Greens only talk about taxing ordinary people while leaving the massive polluters untouched," Cahillane said.
The first meeting of the new Limerick City and Council will take place in County Hall, Dooradoyle on Friday June 7 at 3pm when a new Mayor of Limerick City and County will be elected.