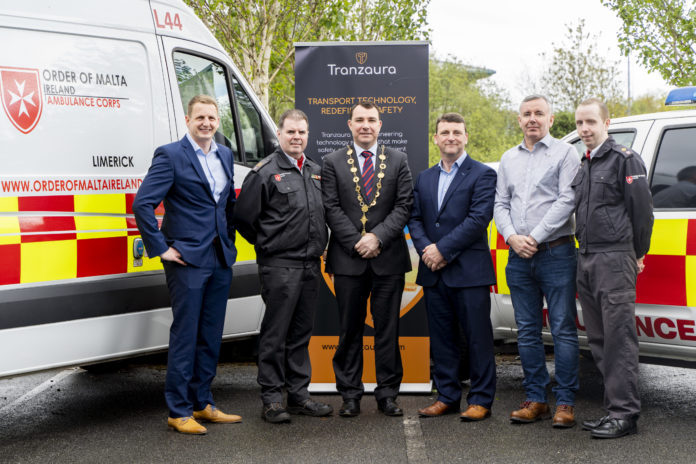 LIMERICK transport technology firm Tranzaura, has signed a contract with the Order of Malta Ireland to use the company's vehicle safety check App across its nationwide ambulance fleet.
This is the second recent major contract signing for Tranzaura whose check is now also being used by 2,300 London bus drivers.
Regional Director for the South West Region of the Ambulance Corps Cmdt Tony O'Mara said: "We trialled the App in our Limerick ambulance unit and the Tranzaura App will now replace paper checks on all our vehicles.
"Time saved in the workshop, or at base, means more time being able to fulfil our charitable mandate".
Tranzaura Chief Executive Officer, Shane Mann said: "We are delighted to partner with the Order of Malta. The Tranzaura App works for fleets of all sizes across Ireland, the UK and globally.
"We recently signed a large contract which sees 2,300 London bus drivers using our App. We will be expanding into the UK and international markets, but the Tranzaura App also works for smaller and mid-range fleets.
"We have proven in London, that our App can make savings, increase compliance, and increase efficiencies. We are confident there is a market for the Tranzaura vehicle safety check App in every city in the world".
The Mayor of the City and County of Limerick, Cllr James Collins said, "It's great to see an App designed by a Limerick company being used around the globe. It shows yet again that Limerick continues to produce leading companies in the tech sphere".