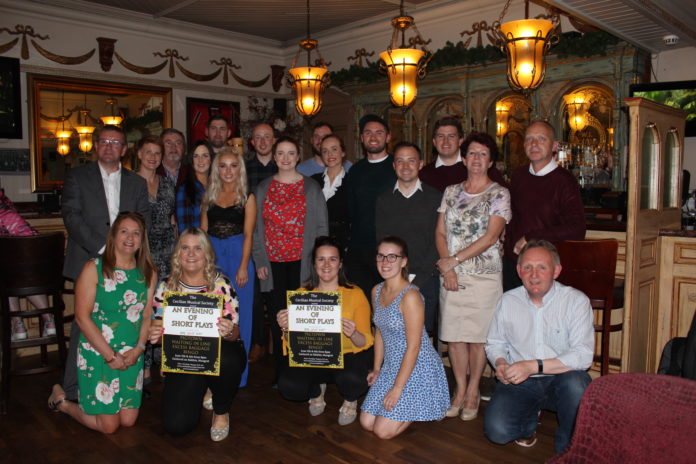 WITH Cecilian Musical Society operating out of The GAFF resource hub until a tie-in with the vitiated  Tait House, this busy theatre company is enmeshed with other groups and works.
There's a long history – 100 years – of members working for other shows such as those by College Players, Limerick Panto Society and Limerick Musical Society. How to up-game is a constant focus for Cecilians.
Sign up for the weekly Limerick Post newsletter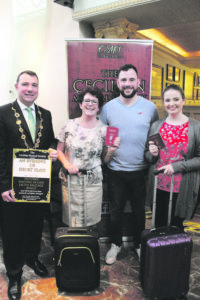 With a view to working the collective skillset even harder, hear the announcement of a new production that sounded out from a South's Bar reception. There will be extracts from four indigenous plays, 'Pigtown' – Mike Finn, 'Waiting in Line' – Honest Arts, 'Excess Baggage' – Mary Coll; 'Bingo' – Carrie Barrett staged over two evenings.
Head for Gaelscoil Ráithín for Wednesday June 5 and Thursday 6, 8pm curtain.
By the way, Cecilians are doing splendidly in their forté away from 'straight theatre'. Three AIMS nominations were announced by leading light Brian Henry at the party, all for 'The Producers': Best Chorus, Best Choreography and Birr's Dickie Donnelly is shortlisted deservedly for Best Comedian after  his japes as Max Bialystock.
This company had made a top job of Brooks' farce, stoking it up to be fierce, funny and charismatic.
Crowning the honours, Mayor James Collins expressed his wish "to give some sort of formal recognition of the Cecilians' 100 year anniversary before my term in office is up.  Gaelscoil Ráithín is a new venue and you are going back to your roots, performing in a school hall."
'An Evening of Short Plays' "is our second incarnation [of the concept] initiated last year by Jason Ronan," Brian Henry explaisn. "We are showcasing Limerick plays to a Limerick audience in a Limerick venue. Gaelscoil Ráithín is kitted out with a fabulous stage and lighting area."
Directing elements of 'Pigtown' is sweet work for Padhraic Hastings, better known as a veteran actor, singer and director with College Players. "It's a play that I have always had great grá for and I saw the original in Belltable 20 years ago. I am doing four scenes from the show that are not consecutive but that are linked by characters with a certain relationship to each other. There's a lot of comedy to 'Pigtown'."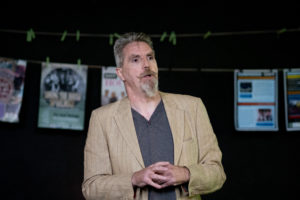 He references the rugby scene that was later credited with seeding John Breen's international hit, 'Alone It Stands'.
Sharing directors' credits are  Tony Fahy for 'Waiting in Line', Niamh Donnellan for 'Excess Baggage' and Gráinne Hartnett is making that 'Bingo' call. Book for this stagecraft on eventbrite.ie and www.cecilianmusicalsociety.ie