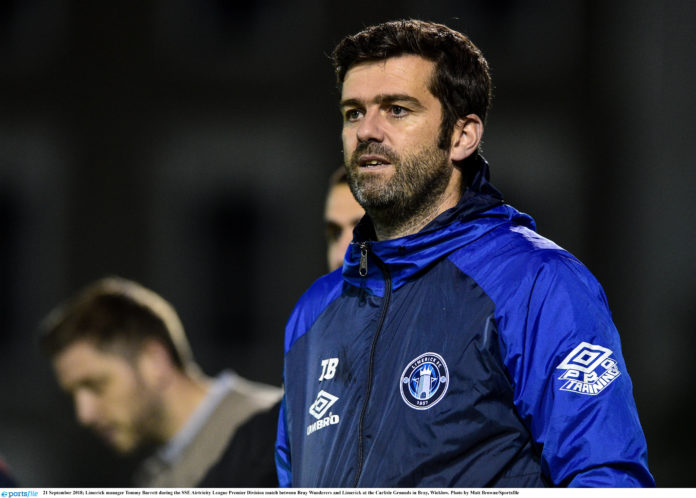 Limerick FC picked up a massive 2-1 victory over Galway United at the Markets Field on Saturday evening and as a result moved into the final play-off place at the half way stage of the league season.
The Super Blues had to show character to come back from a goal down when Shane Doherty gave the visitors the lead in the first half. However, second half goals from Lee Devitt and Kieran Hanlon rescued the three points.
Limerick manager Tommy Barrett was pleased with the comprehensive nature of the victory despite the slender one goal margin. Lee Devitt's goal was his first for the club and Barrett was happy for the youngster.
He is a great lad. You can play him anywhere whether it be left wing, centre-midfield, left-back. He's primarily a centre-midfielder and he is going to be that. We have to mind him because he is still only 18 years old. He is a really good prospect and we will look after him as best as we can.
To watch the full post-match press conference, click on the link below.
The post WATCH: Barrett delighted with squad so far this season appeared first on Sporting Limerick.