ARTANE born, UK based, international class and a voice for the angels. Meet Jacinta Whyte, our returning Angela of the Ashes, whose career over decades has swept the West End's plum roles in 'Annie', 'Miss Saigon', 'Les Miserables' and other leading ladies.
Marriage, parenthood and a pull away from the working life that demands eight shows a week saw Jacinta opt out of theatre to stage her own high end concerts. There is cabaret and a show that draws on her favourite songs variously, 'For You'.
Reader, place  yourself in The Savoy Hotel's Liszt Lounge where producer Pat Moylan launched July's return of  'Angela's Ashes The Musical' after a two year hiatus. The show had premiered at Lime Tree Theatre and moved on to Bord Gais Energy Theatre and Belfast's Opera House to critical acclaim.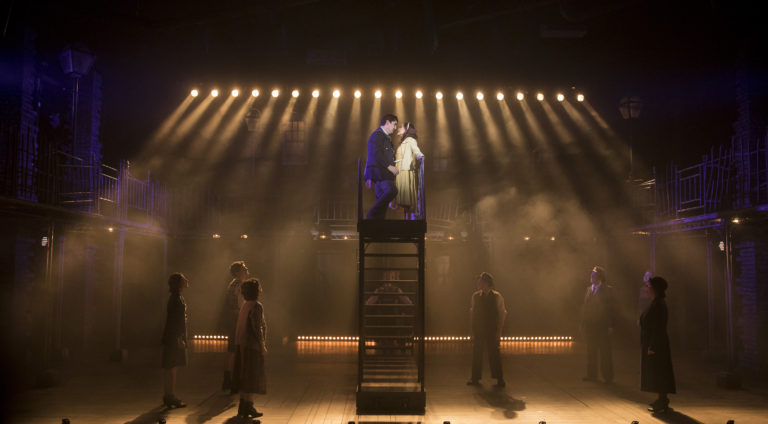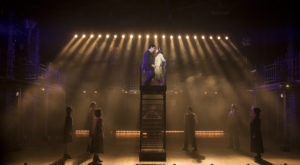 An industry great herself,  Pat Moylan has managed to lure Jacinta from blissy self-management into the character and formidable life of Angela McCourt. Mother to the Pulitzer winning Frank and family who were raised in wretched poverty and sickness here, Frank's book made   Angela a controversial icon, about whom Limerick feels proprietorial.
"I have the privilege of bringing Angela's character to eight shows a week at Lime Tree," Jacinta tells Arts Page with a real delight. "The production is very, very like the book and every line is from this great literary writer Frank McCourt." That sort of integrity is meaningful to the warm hearted Dub who can belt out songs with the might of a parish and yet imbue the faintest whisper with magnetism.
She admires  Moylan and Louise Donlon's high-risk team at Lime Tree Theatre "for having the courage to take on this enormous project and nourish it to what it is."
2017's premiere run here sold out with resounding applause after opening night, confirmed the venue's Gill Fenton. This year's 11 performances from July 18 to 27 are hot, hot property; get it while you can on www.limetreetheatre.ie
Cork Opera House, Dublin, Belfast and now London contracts beckon and the producer announced that other directors from  UK venues were flying in to assess this year's iteration for a  further British run. Bids are on and bets are off.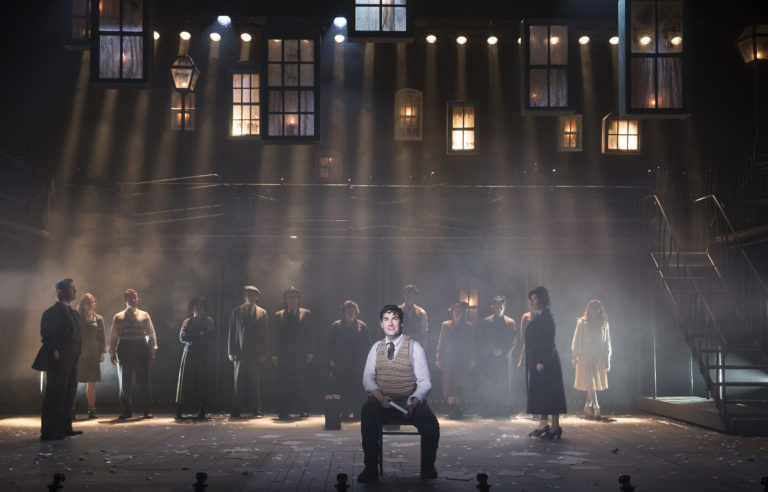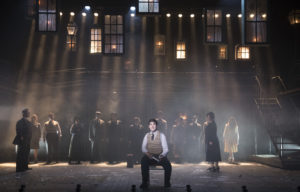 "I very much think this show has a future," comments Jacinta, who has filled many a vast auditorium. "Fingers crossed, I really believe it has a huge future."
This is an interesting observation from One Who Knows as having conquered musical theatre and progressed on then to an independent performance career, Jacinta Whyte is married this long time "to the lovely Stephen Hill."
Is he an English man? "He's a music director," she responds simply.  Reader, check out his work profile online to uncover a blazing career as leading man, orchestra leader and producer of shows. Stephen Hill is one of London's top names so sharing that household with her own life experience as a West End performer (aged 11 when  she won 'Annie'), Jacinta knows more then most what a hit production demands.
Of her on-point career as a solo star, she makes the point that "anyone can sing a song but it's what you put into it emotionally that people remember."
"I read the book about a 100 years ago and loved it," she says with feeling. "It brought tears to my eyes. I wanted to pull this character off the page – she is downtrodden, she has an alcoholic husband who leaves her, two children have died. Yet she got back up again. I tried to make her the strong woman I felt she was, who stood up to life."
Director Thom Sotherland worked the cast hard and got the goods out of them in a production distinguished by wit, fine use of language and inventive stage craft.
She laughs now at the lock-in he effected during the three days of technical rehearsal in Limerick, "working 9am to 10pm all the way through, changing things right to the end. And then he said, 'I think that we are there'." No more than the book dividing the city, Limerick anticipation for the stage show was ambivalent [nor was I a believer – RR].  Then a packed opening night lit the taper to full houses and standing ovations. People were moved to tears and to skits and  giggles by the pathos and poverty endured by the McCourts.
This is musical theatre that embraces the octaves of circumstance, the messy, the brutal, banal, tragic and comic, the many dimensions to a young and brilliant family that rose from the ashes to become legend, living on to tell the tale.