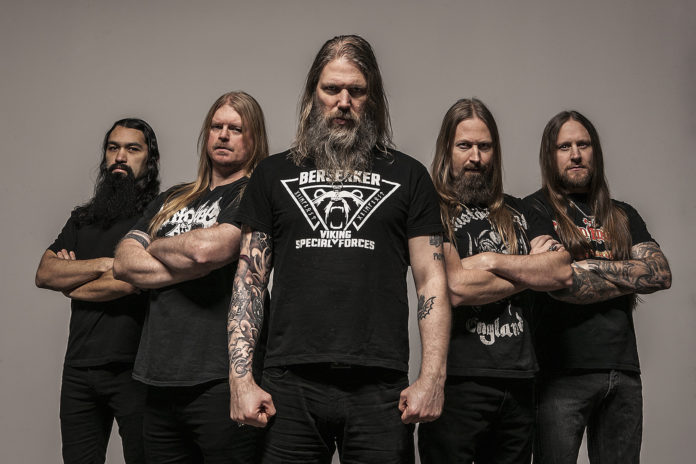 THE "metal event of the year" is how Limerick promoters Bad Reputation IRL accurately describe the announcement that Amon Amarth and Behemoth will perform outdoors in King John's Castle this Monday June 17.
Sweden's Amon Amarth just released their 11th album called 'Berserker'.
The melodic death metal band have more than a million followers and focus their lyrics on Viking mythology and history.
Also on the bill is Polish multi award winning black metallers Behemoth touring their record 'I Loved You At Your Darkest'.
Both bands are headlining major festivals around Europe for the Summer. Amon Amarth have shows at Rock Am Ring (Nuburg, Germany, Download at Castle Donington (UK) and Greenfield (Switzerland) in the run up to this Limerick show.
"They were looking for something unique this side of the water. Making it happen in Limerick is a major win for this City," says John Real (Bad Reputation IRL).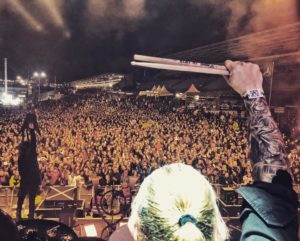 Long touted on these pages as the perfect venue for a headline metal gig, the castle's location, atmosphere and centuries of history will be a magnificent backdrop for the best metal shows on tour.
With a hard won reputation for running quality metal gigs in the city over the past 12 years including the twice yearly Siege of Limerick all-dayers, this double header gig, which will bring music fans to the city from all over the country and beyond, is the result of a lot of hard work and planning by John and the crew at Bad Rep IRL and co-promoters, Dolan's and DME.
"It's a mountain I've always wanted to try climb, to put something of this level on in such an iconic venue and as a trio, DME, Dolans, and Bad Rep, we've made it happen.
"I love Limerick, it's history, it's spirit and I love Heavy Metal – it's history, it's spirit, so helping bring something of this Metal magnitude to this City is exciting for me on a whole new level.
"That's even before we get into how much tourism an event like this will bring to the Treaty City. Metal fans travel for events on far greater scale than any other genre of music and I've had enquiries about where to stay and what to see in Luimneach."
Amon Amarth, (yes, their drums sit on top of a giant Viking helmet) and Behemoth will rock the foundations of King John's Norman castle built in 1200 which is built on a Viking site that dates back to 922. The remains of the settlement at the site were uncovered during archaeological excavations at the site in 1900.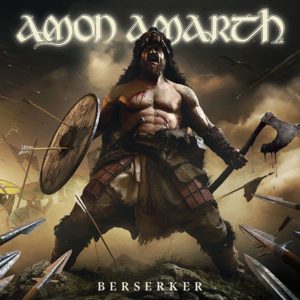 Amon Amarth's new album 'Berserker' is described by vocalist Johan Hegg as a fresh beginning for the Swedish metallers.
"I think what we've done here is give ourselves the space to explore other parts of our musicality and who we are as a band. If you're content with where you're at, what's the point of continuing?
"We always want to come up with new ideas and find new ways of doing things and to create bigger and better shows and really try to improve every aspect of what the band is. We want to try to keep growing and to do this for as long as we have the possibility to do so, because this is the best fucking job in the world."
A sell-out show for Amon Amarth and Behemoth, who pull out all the stops to put on a spectacular show, this week will ensure that other major rock events will come to play this iconic venue in the future.
Tickets €49.50 via dolans.ie. There'll be a return bus from Dublin running for the Amon Amarth  and Behemoth show in Limerick on June 17. Info from www.wildirishtours.com/heavymetalbus