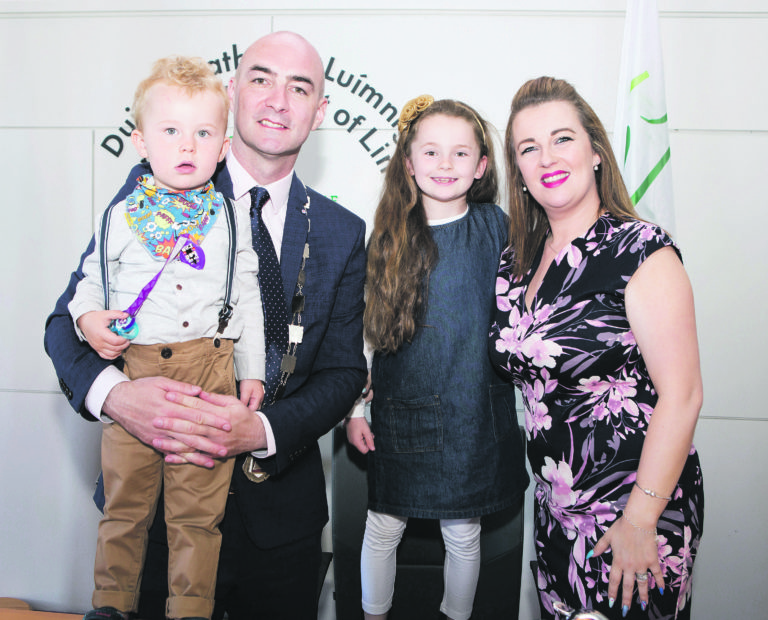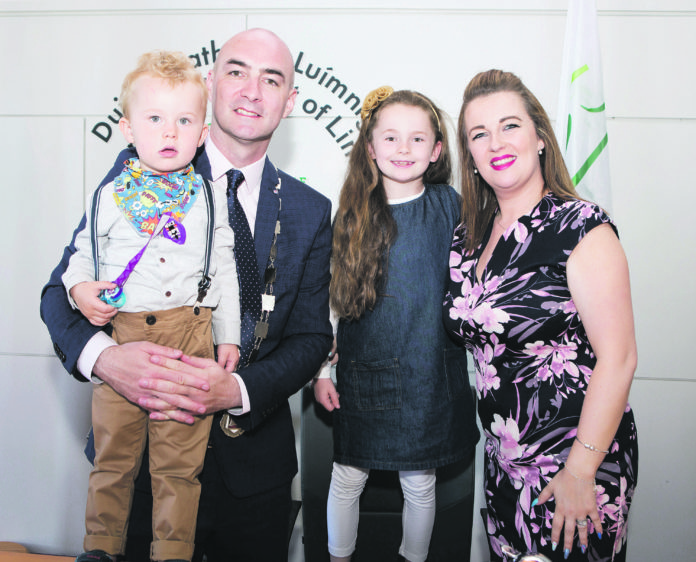 THE Metropolitan District of Limerick City and County Council have elected Cllr James Collins (FF) as its first Cathaoirleach after changing the title of Metropolitan Mayor to avoid confusion.
A proposal to change the name from Mayor of the Metropolitan District of Limerick to Cathaoirleach of the Metropolitan District of Limerick, was passed by 16 votes to 6 at County Hall in May.
Fine Gael councillor Daniel Butler, who is the outgoing Metropolitan Mayor of Limerick, finished up in his term this Friday and the title leaves with him.
He described his year in office as a year of focus on Limerick City centre and strategic vision of Limerick.
"I have enjoyed it immensely and will cherish the great honour it has been for my family and I. I got to meet some amazing people that helped me appreciate the greatness of us in this individualistic world. Communities connecting achieve, those that are disconnected suffer," the Raheen-based councillor told the Limerick Post.
A father of three-year-old Jacob and daughter Layla (9) with his wife Tania, Cllr Butler admitted that while he will miss the role there was a lot of sacrifice involved away from his young family and friends.
"Missing bedtime stories and school day updates was tough at times. Working full time and fulfilling this role took its toll driven by a desire to do the people of Limerick proud," the metropolitan Mayor explained.
"The title has now been changed to Cathaoirleach of the Metropolitan District following confusion with the overall mayor as we move towards a directly elected mayor.
"Thank you all for your kind wishes and support. The work continues as your local councillor and I am committed to you in that.  For now I have some stories to read and hugs and laughter to share. Thank you Limerick for the greatest honour of my life," he concluded.