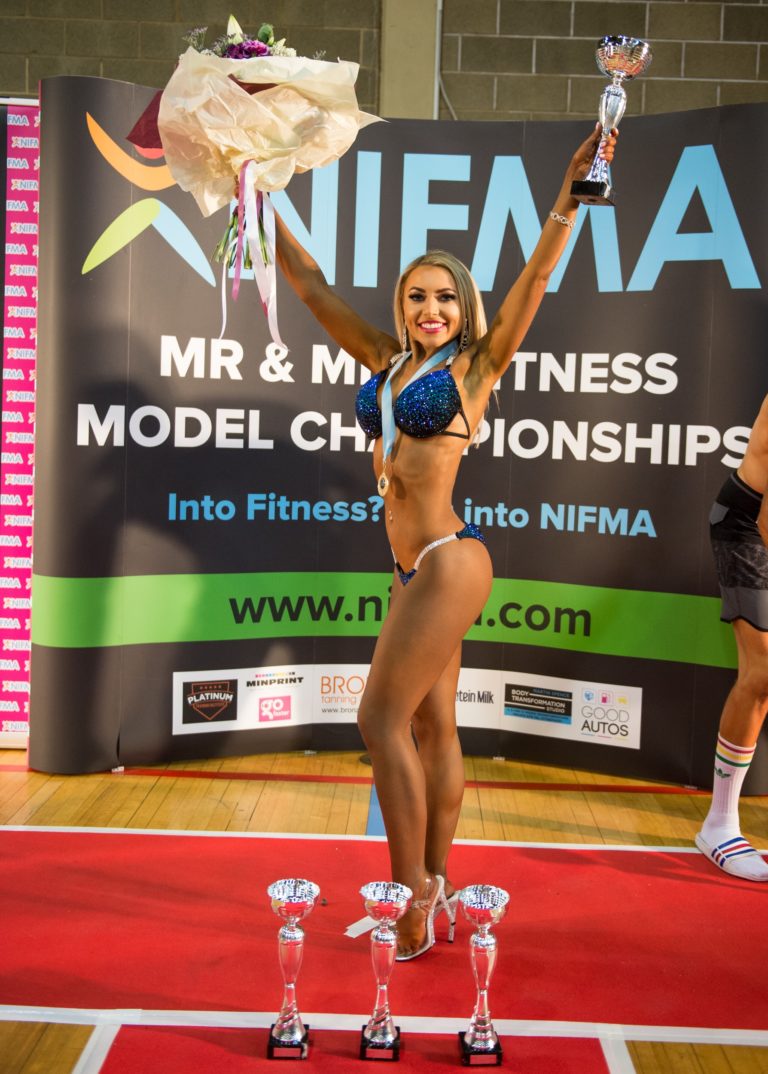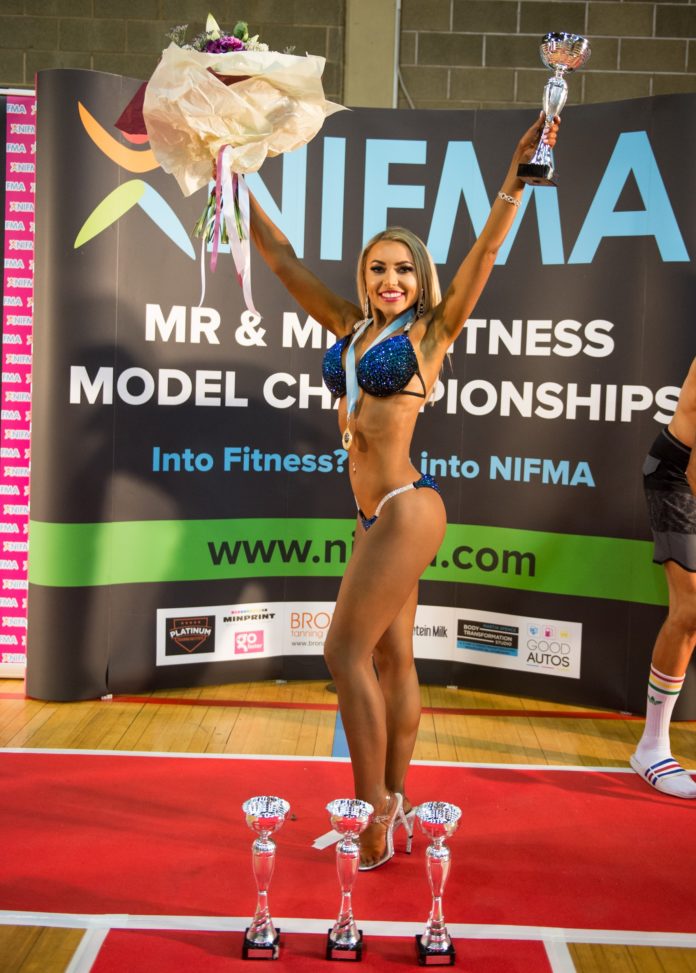 Judy Fitzgerald set her sights on winning a European title from the National Irish Fitness Model Association (NIFMA) and ended up winning four.
Irish model Judy Fitzgerald had a record-breaking day at the NIFMA WBFMA Mr & Miss Irish European Fitness Model Championships in Dublin on Sunday, 16th June 2019.
She entered the championships for the first time this year and competed in four categories. She came first in all of them; Miss First Timers, Miss Beach Body, Miss Bikini, and she is also now the overall European Fitness Model Champion for 2019.
The annual fitness contest took place at the ALSAA Centre in Dublin and had both men and women competing in various categories. They were judged on both their physique and stage presence.
Judy is a qualified nurse, fitness instructor and lifeguard from Limerick. She was encouraged to enter the competition in January by her coach and former Mr Ireland bodybuilding champion James "Blue" Shinners, who passed away unexpectedly in March.
Rather than dropping out after his sudden death, she decided to honour him by competing wearing a blue bikini in his memory. With the help of her new coach Ray Kearney and the Good Food Outlet, Judy underwent an eight-week intensive training plan to finish the preparation she had started with Blue.
As it was her first time entering the competition, she would have been happy to win even one category, but she ended up winning first place in all four of the categories she entered.
Judy's prizes included four trophies, a gold medal, 50 per cent off a Selina Bikini and a goodie bag containing supplements from Forever Living and Feel Free Nutrition. She is also now the face of Extreme Pro Competition Tan.
She has dedicated her win to the late Blue Shinners and credits her success to her team of supporters.
Speaking of her win on Sunday, she said: "I worked extremely hard over the last few weeks to honour the promise I made to my close friend and former coach Blue Shinners and this win is for him."