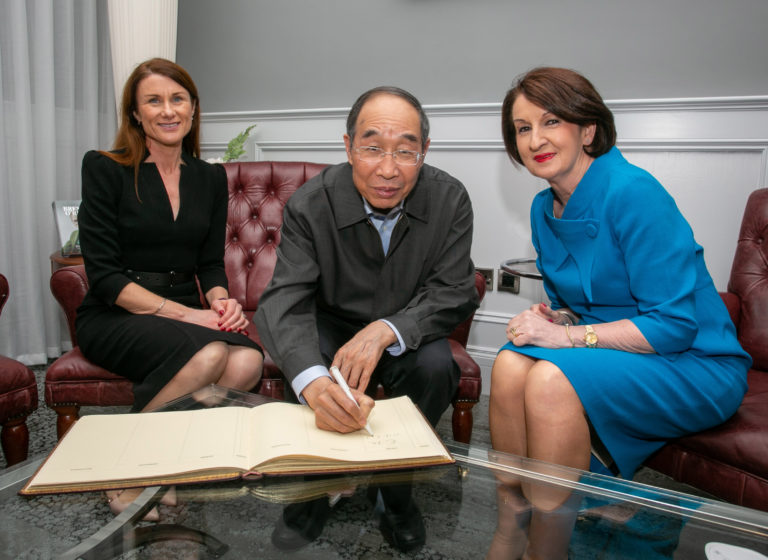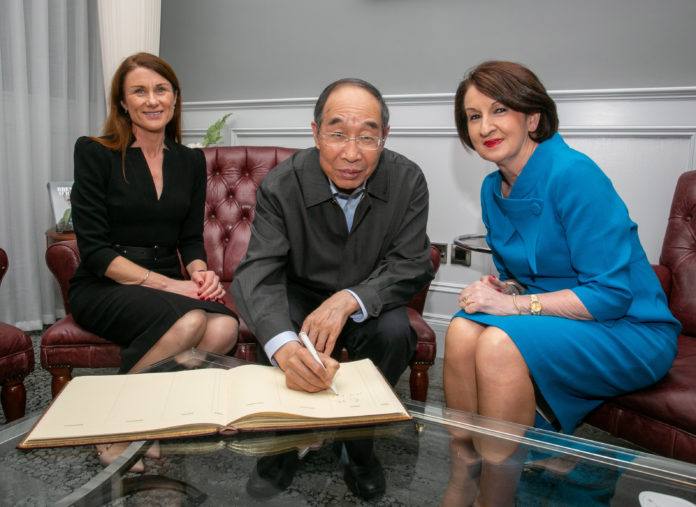 The links between the Shannon Free Zone and Chinese Government Officials have become stronger.
Mr. You Quan, Head of China's United Front Work Department together with His Excellency Mr. He Xiangdong, Chinese Ambassador to Ireland, met at Shannon Airport with Shannon Group Chairman, Rose Hynes, Shannon Group Acting CEO, Mary Considine, and Andrew Murphy, Managing Director, Shannon Airport, a Shannon Group company.
After the meeting in Shannon, the delegation received a briefing on Shannon Free Zone from Ray O'Driscoll the Managing Directory of Shannon Group's property company Shannon Commercial Properties.
From that they also enjoyed a tour of Bunratty Castle from Niall O'Callaghan, Managing Director, Shannon Group's tourism company, Shannon Heritage.
Speaking after the visit, Shannon Group Acting CEO, Mary Considine said that it is further recognition of how important the Shannon region is viewed by the Chinese authorities.
"We were delighted to welcome Mr. You and his delegation to Shannon. We had a very positive meeting during which we discussed the very close current and historical ties between the regions as well as the opportunities that exist to strengthen these in the years ahead," she said.
Such a positive visit could create crucial tourism links between China and this region, an effort that dates back to 1980 when Mr Jiang Zemin, who went on to become President of China, led a Chinese Government delegation to study the Shannon Free Zone model, which has since been adopted across China with the development of their hugely successful Special Economic Zones.