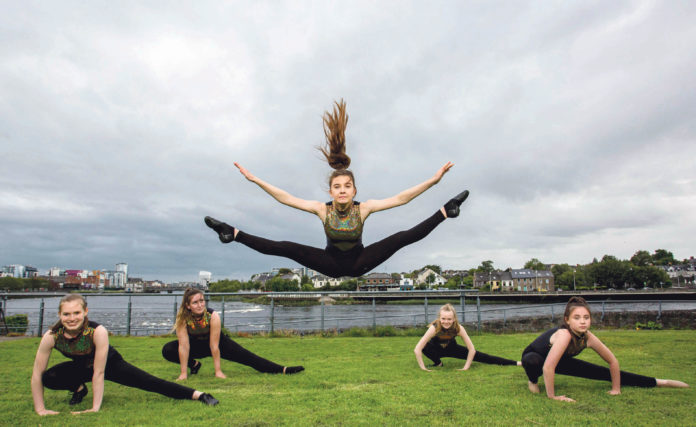 LIMERICK City and County Council has partnered with the Limerick Dance Academy to bring the climate change message to life.
"Say no to plastic bottles and save the oceans of tomorrow", is the call to action from the 'Dance for our Oceans' video which was officially launched earlier this week.
And it's a message that's resonated with the performers themselves with Dance Academy Director Stacey Booth confirming that they have banned single-use plastic bottles from the academy.
"We wanted to do something to help the oceans and the overall environment. Our students and parents support us with this initiative, and parents no longer bring single-use drinks cups while waiting to collect their children," she said.
"'The Story of a Plastic Bottle' a poem written and read by Maura O'Neill of Limerick City Centre Tidy Towns, shows how one single used plastic bottle discarded carefully here in Limerick City can end up in the Atlantic Ocean".
Speaking on behalf of Limerick City and County Council Cllr Dan McSweeney said: "Climate change and the environment are hugely important issues and it is vital that everyone heeds the messages that are already out there.
"It has become an issue that young people can get behind because we are going to be inheriting the environment and the subsequent damage that has been done by the previous generations.
Dance for our Oceans from Limerick.ie on Vimeo.
"And 'Dance for the Oceans' will help get the message across.  By working in collaboration, Limerick Dance Academy and Limerick City and County Council have come up with this unique way of getting the message across.
"It is exactly what we need.  Something eye-catching and different that will make people swiping up and down on social media, stop and watch".
Environment Awareness Officer Sinead Mc Donnell added: "It is wonderful to see Limerick Dance Academy take this step and be a true role model for their students, teachers and their families.
"This video sends a powerful message of the changes we can make to help our environment.  Preventing 'single-use' items is an important part of the Southern Regional Waste Management Plan.
"We are working with them as they have proved key influencers in helping to change behaviours in relation to single-use items".