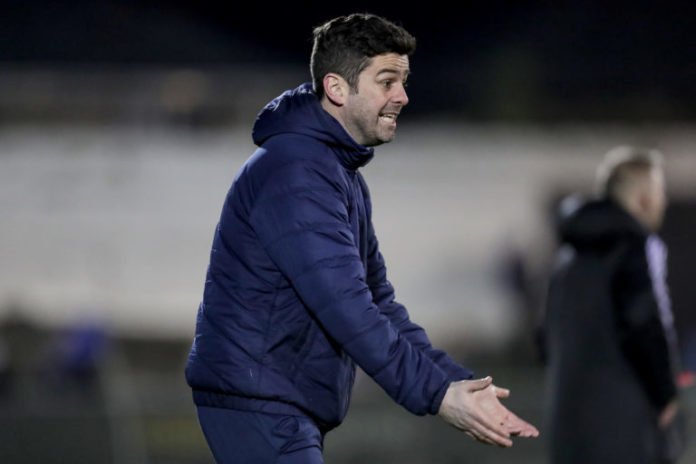 Limerick FC face a massive month with four consecutive matches against promotion rivals on the horizon.
Firstly on Friday night, the Shannonsiders host Shelbourne at the Markets Field and the worst possible news greeted Limerick supporters this week as it was confirmed that star striker Connor Ellis will leave the club.
Tommy Barrett was clearly devastated by the news but wished Ellis well for the future.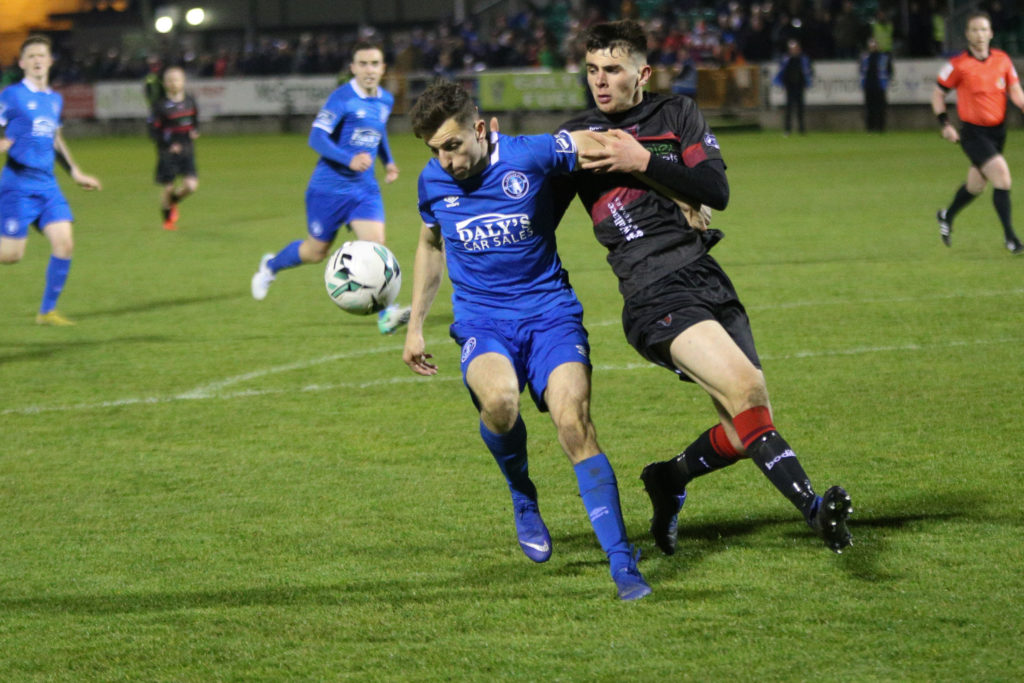 "Connor is going to be a big loss for us and was really good so far this year. He is a great lad to have around the place.
"I'm sorry to see him go because he gives us a real attacking outlet as he is really quick and you can play him out wide as well. He has chipped in with a few goals this season.
"He is a big loss and you could see it down in Wexford even as the game opened up he was a loss as well. We wish him well and I hope he goes on to have a good career for himself."
After a week break, the squad re-assembled on Monday morning to prepare for the big game on Friday night. Barrett is urging his players to continue the hard work and positive attitude that they have shown all season.
"We were back training this morning (Monday). The lads have been positive all year and we will go into it as positive as we can be.
"Shelbourne are flying it at the moment and are the team to beat so we will look to keep it as tight as possible and hopefully we can get something from the game."
Unlike years gone by, due to financial troubles and the decimated squad to date, Limerick were not expected to challenge at the higher end of the table this season. Barrett wants the team to play with a sense of freedom but feels they must also show caution against their promotion rivals.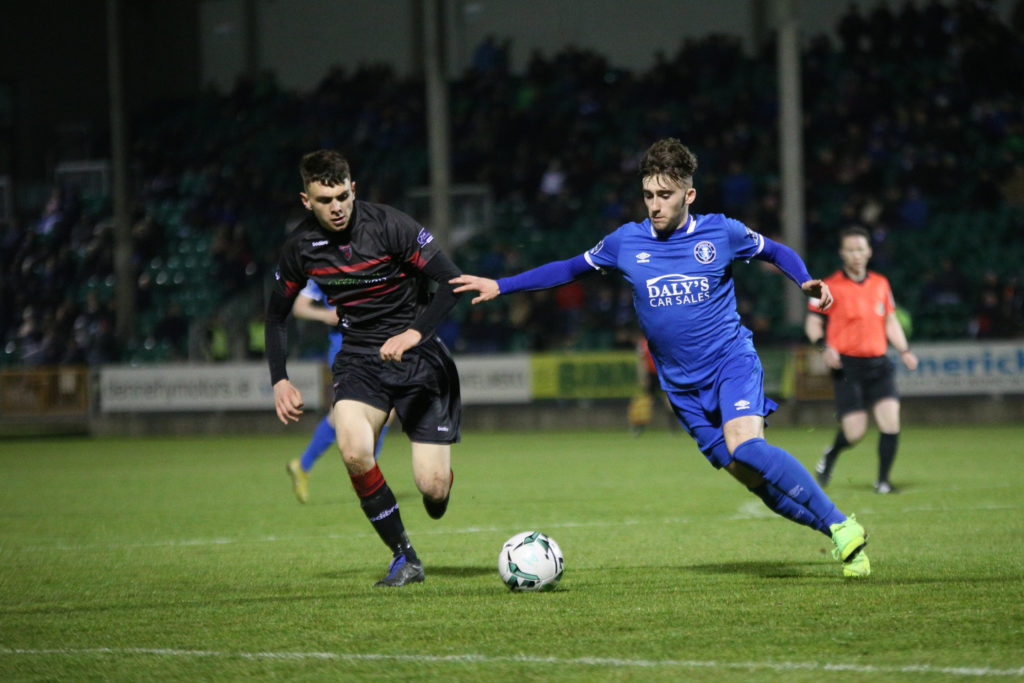 "I think we have been playing like that (with freedom). Against the top four or five sides with the big budgets you have to be careful that you don't just go all out attack particularly with the likes of Shels, Drogheda, Longford and Bray. You have to get yourself organised right first before you can go and attack.
"It's difficult to pick up points against those teams. We have only picked up five points against those teams in the first two rounds.
"We beat Bray and we drew with Longford and Drogheda. It's a difficult run coming up for us."
After the game against their Dublin opponents on Friday night, the Super Blues will also face Longford, Bray and Drogheda in the preceding three weeks.
The club's record against their rivals has been relatively poor but at home they are unbeaten against all three and Barrett is hoping to make it as difficult as possible for the opposition but realises how difficult a challenge his side face.
"If we got five or six points from these four games we would be happy with that and that keeps us in the hunt for the play off spots.
"It's going to be difficult for us and we have said all year that we will take it game by game but we are in the play off spots now and we hope to stay there. There is no expectation on us really but we will give it our best shot."
With the aforementioned financial trouble plaguing the club, it is highly unlikely that Barrett will be able to replace Ellis in the July transfer window. The former Limerick captain says the club are looking at possible amateur signings but is unsure if anything will happen.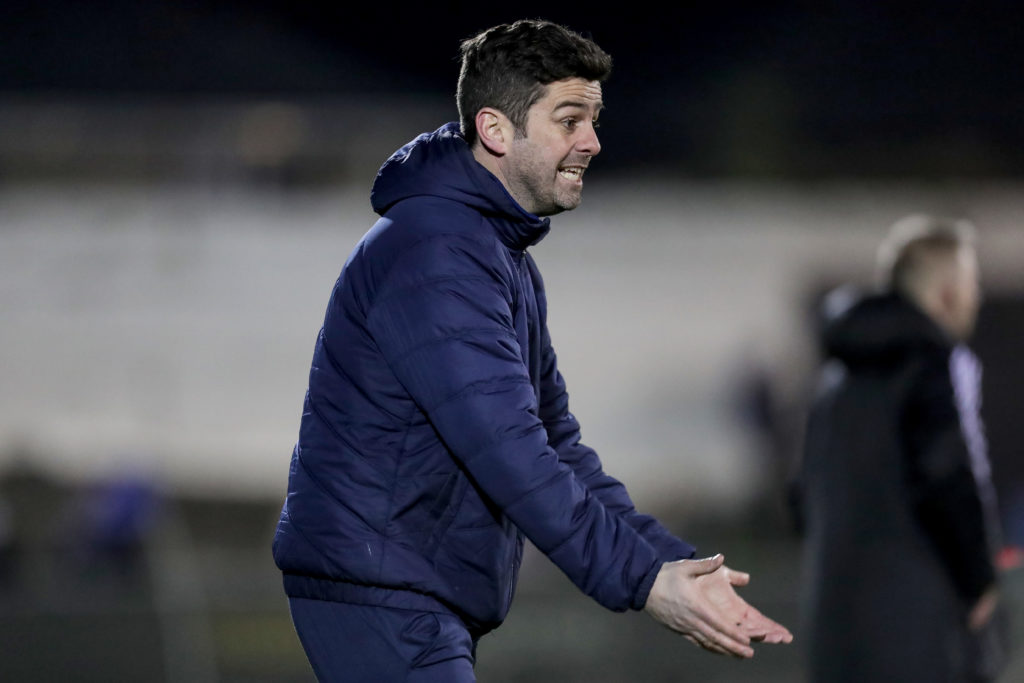 "It's unlikely that we can bring in anyone. If we are bringing in anyone it will be a young player for no money. The amateur players don't cost us and we are looking at one or two of those.
"If we can add to that and not lose anybody else and a bit of luck goes with us, we might be able to stay in the play offs but even the likes of Wexford and Galway below us have strengthened their squad recently."
The return of Will Fitzgerald was like a new signing for the club considering the youngster had yet to appear this season before the Wexford game due to injury.
The winger burst on to the scene in the Premier Division last season but Barrett admits it will take time for Fitzgerald to return to match fitness and he will not be rushed straight into the team.
Limerick FC face Shelbourne at the Markets Field this coming Friday with the game kicking off at 7:45pm.
The post Barrett calls for positivity despite Ellis departure appeared first on Sporting Limerick.