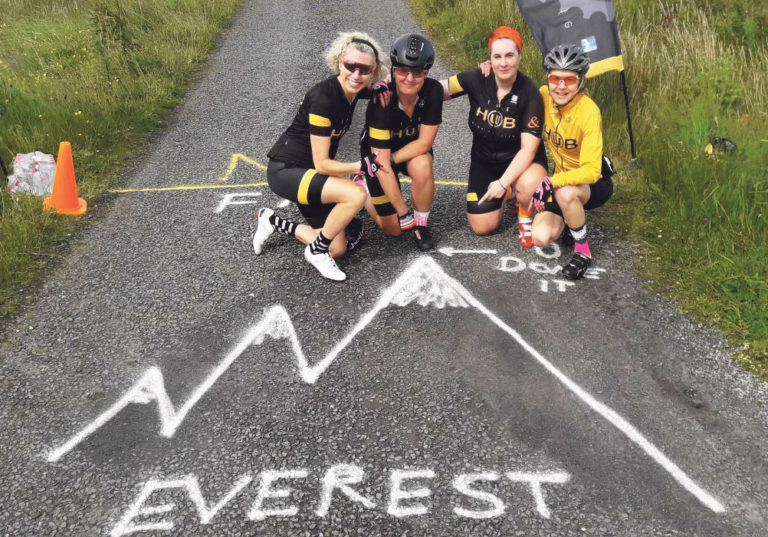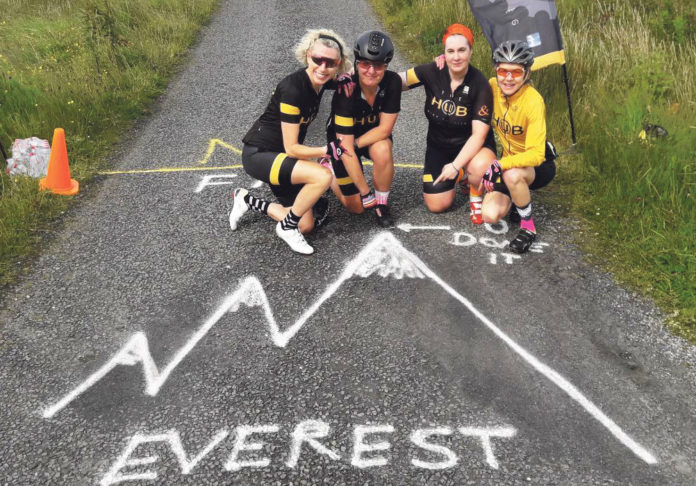 IT TOOK a 6am start and 32 relays, but four plucky Limerick women managed to scale Everest without even leaving the country last weekend.
Starting at Brennan's Cross near Meelick, the dynamic foursome of Sharon Kennedy, Meave O'Shaughnessy, Sile Hayes and Jackie Scahill began the challenge of cycling the height of Mount Everest on Woodcock Hill just north of Limerick City.
To accomplish this, they had to cycle the hill in relays 32 times. All four had been training since early January for the challenge, which raised much-needed funds for Jigsaw, a charity dedicated to helping young people with their mental health.
The team was pushed on by a steady stream of well-wishers who met them at the crossroads as they each, in turn, undertook a bicycle mounted assault on the hill.
The cyclists were supported throughout their challenge by Gogym, Backballer.com, Namedsport.com, The Hub Bike for Life, Irish Wire Products, who each contributed by providing equipment, training, fitness, nutrition and logistical support.
As they completed their final ascent, the team passed the magic 8,848 meters, before finishing on a total of just over 8900 meters. They raised more than €3,000 for Jigsaw to date.
The crew members are extremely grateful to everyone who has contributed so far to this very worthy cause and anyone who would like to donate can so at www.idonate.ie/teahub
The page will remain open until July 1.