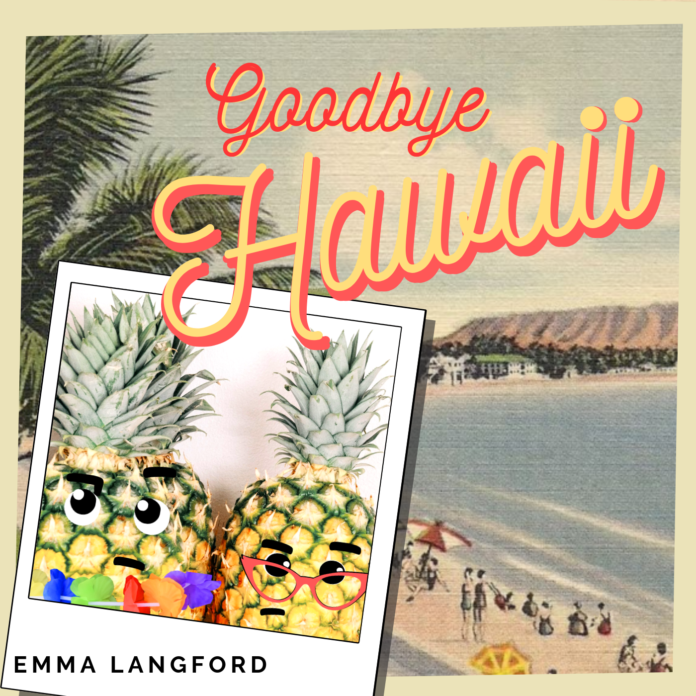 Emma's new single gets its worldwide digital release on July 6 in the lead up to the biggest homecoming concert for the award winning singer / songwriter … so far. The concert is the Limerick Summer Music festival. It happens at Rosbrien Pavilion on the grounds of the Old Crescent RFC on Friday July 12.
The languid summer vibes and classic 1950s' swing of 'Goodbye Hawaii' mask the cutting humour in the lyrics that reflect on a relationship that has run its course says Emma.
"It's about putting on the facade of a perfect relationship. You're past the honeymoon period, the spark is gone, and it's all kind of falling apart ….so, about two weeks in?"
Recorded with The Production Suite Dublin (Chris O'Brien and Graham Murphy) the track features that by now infamous "trumpet solo". As more and more listeners are now getting to realise, Emma is a class act and 'Goodbye Hawaii' sets things up nicely for the upcoming album and shows.
The Shane Serrano-made video drops on July 6.