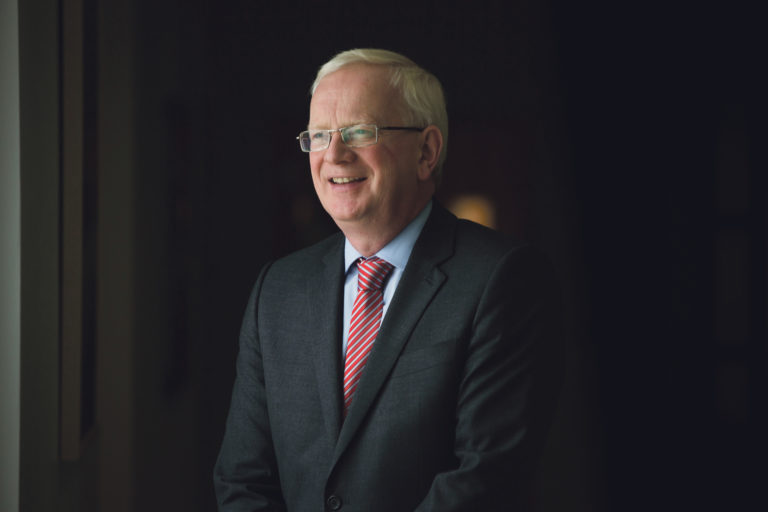 COLLABORATION with industry is one of the central tenets at the Limerick Institute of Technology (LIT) and this involves being in permanent listening mode with its stakeholders.
"We develop our courses with industry so that our graduates are work-ready, with a practical training as well as an academic and theoretical education," LIT President Professor Vincent Cunnane explains.
"This is a win-win, ensuring that this region has people with the know-how to thrive.
"By providing courses that give people the right skills for industry, it also means that our graduates have one of the highest employment rates in the country. It's a virtuous cycle with everyone benefitting.
"LIT acts as a neutral ground to bring erstwhile competitors together to work towards their mutual benefit and the benefit of Limerick and the region. Industry organisations like Limerick for Engineering and Limerick for IT are examples of industry-led groups where co-operation leads to wins for employers and for the Mid-West."
And according to Professor Cunnane, this is precisely the kind of activity that helps make the Mid-West such a vibrant location for industry.
"Of course, the modern workforce that comes with such success is one with a constant demand for re-training and up-skilling. We recognise people's prior learning, whether that be on the job or more formally, so that we can connect people with the professional qualifications and courses that they need, whether these are delivered face to face, online or in a blended learning environment.
"This lifelong learning is something that we deliver in the most flexible way possible, so that pathways are opened to the employees and employers who wish to avail of them. Our professional qualifications are delivered face to face, in blended environments and online, to ensure that people can learn while the work. This approach is critical in maintaining the pipeline of talent for employers right across the region.
"But of course, what we do is about much more than education. In the past month alone, we have helped major industry-led events on the food and drink industry, on the manufacturing industry and the supply chain, and on energy efficiency in industry. These were all built on collaboration and are all aimed at bringing manufacturers and buyers together.
"Our research partnerships cover every major industry sector in the region, and our commitment to entrepreneurship and innovation is made visible by our co-location of enterprise and innovation campuses with each of our education campuses, an approach which is unique in Irish higher education.
"Our €150m capital development programme is heavily focussed on impacting on the region's industrial base. This Autumn, our new Coonagh campus will open, providing a new state of the art educational and research facility for engineering. That will be followed by a new state of the art Science and IT building in Moylish, and further development of our LSAD campus in Clare Street.
"We can deliver the research, collaboration and skillsets that industry in this region needs. By continuing to invest in these things, LIT is helping to future-proof the region and to sustain the investment in industry and manufacturing that is so important for Limerick and the Mid-West region," Professor Cunnane concluded.