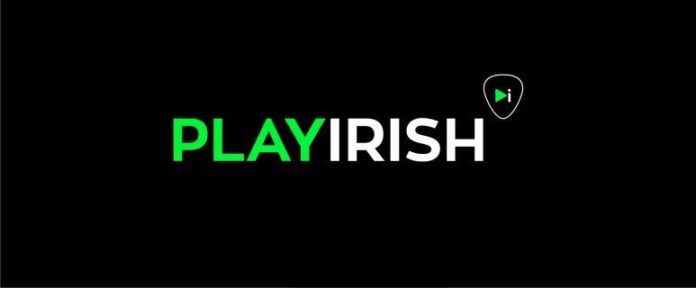 NEW online digital radio station PLAYIRISH Radio is a co-production from IASCA (Irish Association of Songwriters, Composers & Authors) with IBI and RTE and playing 100 per cent Irish music.
Sign up for the weekly Limerick Post newsletter
Sinead Troy has more than 25 years experience in the music business. She has launched three new companies in Ireland – IASCA,  Yangaroo Music Ireland and now PlayIrish Radio. Yangaroo Music is an online portal to connect Ireland's media and radio programmers with new music releases.
Sinead Troy talked to Limerick Post, outlining what PlayIrish Radio is aiming to achieve.
"I guess the audience for PlayIrish Radio are people that go to gigs, people that are open to hearing new music, from established bands and new bands.
"So many more people see Irish music live, than ever hear it on the radio. That's the audience we're aiming at, that and the diaspora."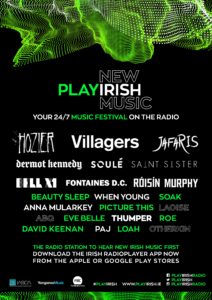 PlayIrish is focused on highlighting the mass of outstanding music being produced here by ourselves.
In these pages every week we feature new music from Limerick from our busy inbox. Has there been a better time for music output in Ireland? The quality and strength of the music is startling but getting this music from artists' Soundcloud, Bandcamp and YouTube accounts onto radio station playlists seems to be where the bottleneck exists.
Sinead says that we are unduly influenced by the UK and US music business.
"The difficulty in Ireland is we are in between the two  biggest music markets in the world."
The Irish music business seems to have elevated a few people to be the gatekeepers of what music ends up on the national airwaves. PlayIrish hopes to lead the way for more home produced music to get on those all-important daytime playlists.
"We want to create a distinctive channel which showcases contemporary Irish music across different genres and most importantly, one which music fans like you will listen to."
To listen to PlayIrish download the Irish RadioPlayer app from your App Store and set PLAYIRISH as one of your favourite stations. That simple, you can also listen on your desktop at www.playirish.ie
Sinead sends out props to Limerick promoter of Seoda Shows, John Hennessy for the work he does to give new Irish artists a platform in Dolan's in Limerick.  She sees PlayIrish as another outlet to aid her mission and the goals of Seoda Shows to unearth the undiscovered gems.
"If we can't help John Hennessy, then what's the point!" she adds.
PlayIrish is a digital radio station and is run by software that divides its output into lists.
The A List is a set of "phenomenal songs" that will get frequent plays. The B and C list will get regular plays throughout every day. It is a mix of songs you know, the vast majority from the last two decades and new songs that you will want to get to know.
Acts will build their profile from inclusion on the PlayIrish station. Each week a whole array of diverse Irish talent from Hozier and Dermot Kennedy to Kojaque and The Gloaming will be selected for specially curated playlists. Limerick acts Woodstar and Whenyoung featured as I wrote this story.
Over time, PlayIrish will also host a raft of original music shows from well known Irish musicians, music industry figures, songwriters and composers
It streams a constant, curated mix with no DJ banter, or advertising (it is a not-for-profit enterprise), as there is no talk – it is also a Trump-Brexit noise free zone.
Sinead adds that listening to music from Irish artists literally "creates jobs in Ireland."
She cites the recent success of pop band Picture This, playing multiple sold out nights at 3arena.
"They have 12 or 13 staff employed."
For Limerick acts wishing to get their music on PlayIrish and submit tracks for consideration, first download the Irish Radioplayer app.  Set up a Yangaroo account at www.yangaroomusic.ie if you don't already have one and you will be guided from there on how to create a new release and add PLAYIRISH Radio to the list of destinations for no charge.