PREPARATIONS began well over a year ago for the seventh Richard Harris International Film Festival October 22 to 28, with 130 film entries confirmed on Limerick Post going to press. This platform for features, shorts, animation and documentary from Ireland-based and film makers everywhere has at its core, the mission "to support film makers in Ireland and to encourage the diaspora to film here in Limerick and surrounding areas."
It's a growing thing, now a full week's agenda of networking, Q&A sessions with film makers known worldwide, competitions, screenings and socials. See //richardharrisfilmfestival.com
Festival managing director Zeb Moore talks to Limerick Post, his own traction current with a part as a cracked intruder in 'The Vasectomy Doctor', doing well on the festival circuit. It is clear that Limerick and RHIFF in particular is gaining ground as a forum for directors and producers in the Western world as well as far flung South Africa.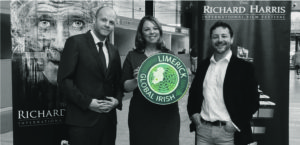 "The film 'The Yellow Wallpaper' will begin filming in the first week of July," Zeb tells Arts Page. "At 120 minutes long, the director is Kevin Pontuti of Hysteria Pictures who is LA based and I have a letter of intent from him confirming their second feature will begin filming here in Limerick early next year."
RHIFF's Zeb and Rob Gill are executive producers on 'The Yellow Wallpaper'.
"There was a call out for cast and now we are down to our last three characters and have a shortlist of three each to audition. The actors will be filmed with the lead actress Alexandra Loreth and all our locations are locked in, including parts of Bruff such as the FCJ (Faithful Companions of Jesus) Convent."
"We have spent the last couple of years strengthening our database with Emerald Giant Productions, to have the structure and the personnel to fill film making criteria. I am talking about location managers, lighting designers, DoPs – that's director of photography – and now it has come to fruition as we have signed contracts with another company.
"That film will be a documentary, 'For the Good of Our Child' and that will be with Corner Bar Productions. This is from [American based] director Marina Donoghue, a friend of RHIFF and will have a €2mn budget.
"I've also just been asked by a South African company to consider how we can help facilitate them in locating and structuring at least one feature film this year to be filmed here in Ireland."
Look forward to more buoyant news ahead for the local economy and professionals in this sector as talks are ongoing on projects.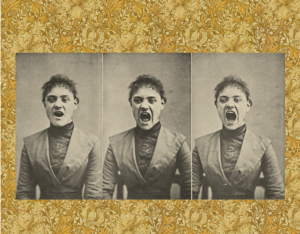 On to October excitement.
From creative director of RHIFF, Sylvia Moore, we hear more on festival content pending. Having premiered in Toronto in September 2018 and with many awards and nominations since, the feature film 'The Dig' starring Moe Dunford, Lorcan Cranitch, Francis Magee and Emily Taaff will show in October. Its BAFTA winning producer Brian J. Falconer commented that "I am delighted that 'The Dig' has been selected to screen at the 2019 RHIFF, a festival with an amazing reputation for fun and one I cannot wait to be part of."
The RHIFF team looks forward to welcoming back Dunford (Vikings)who was 'Breakout Artist Award' at this year's Newport Beach Film Festival, and writer Stuart Drennan (Hollyoaks) who will be accompanied by directors Andy and Ryan Tohill who between them have an incredible list of movie and TV credits – scroll through on IMDb.
Furthermore, Limerick audiences will get to attend the screening followed by a Q&A with 'The Dig' team, one of many ancillary events. Exposure such as this to those successful in the international industry and actors who are household names is core to the festival mission to weave Ireland and Limerick further into the worldwide scene at a prestigious level.